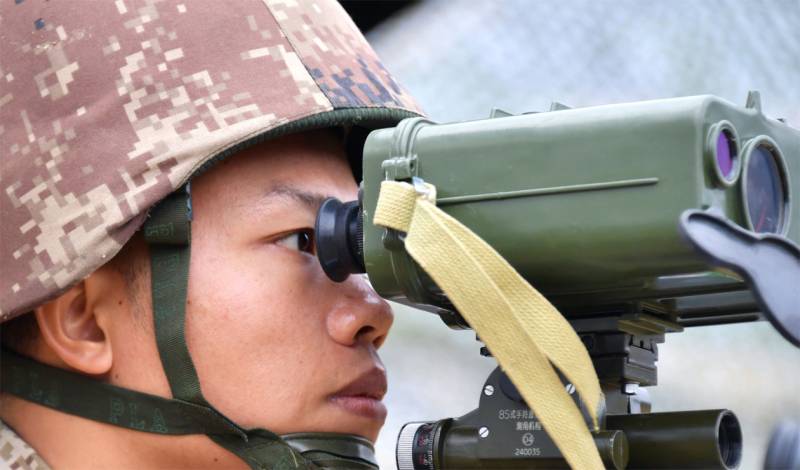 The US African Military Command (AFRICOM) in the military blogosphere responded to its activity in relation to "the identified transfer of Russian aircraft to Libya." It must be recalled that a few days ago the command issued statements that 14 Russian planes via Iran and Syria were transferred to Al-Jufra air base in northern Libya. General Townsend then stated that "Russia does not make sense to hide its participation in the Libyan armed conflict."
In response to these statements, publications appeared on Twitter stating that the AFRICOM observation of Soviet-built MiGs and Su was "worthy of attention", but "it would be better if the command took care of how AFRICOM overslept China's apparent strengthening in Africa."
It is indicated that if the Chinese presence (including the presence of the Chinese military) 10-15 years ago was limited to 2-3 countries of the African mainland, now this presence is almost all over Africa. An example is the Chinese military base in Djibouti, which is located next to the US military base.
The blogger Avery1776 provides several maps so that AFRICOM can compare the Chinese presence in Africa by year.
2012-2013: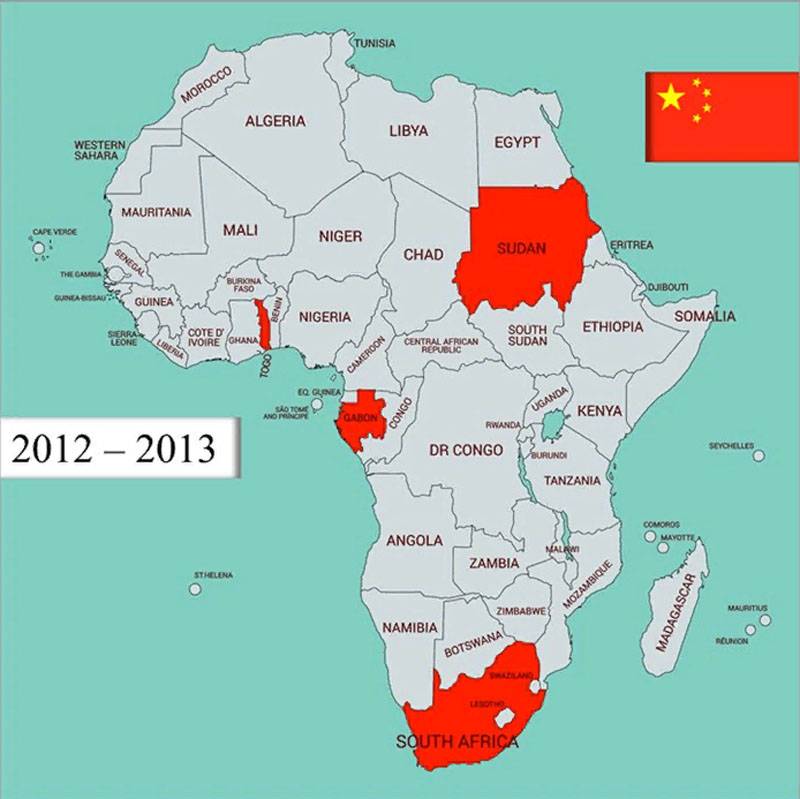 Year 2016: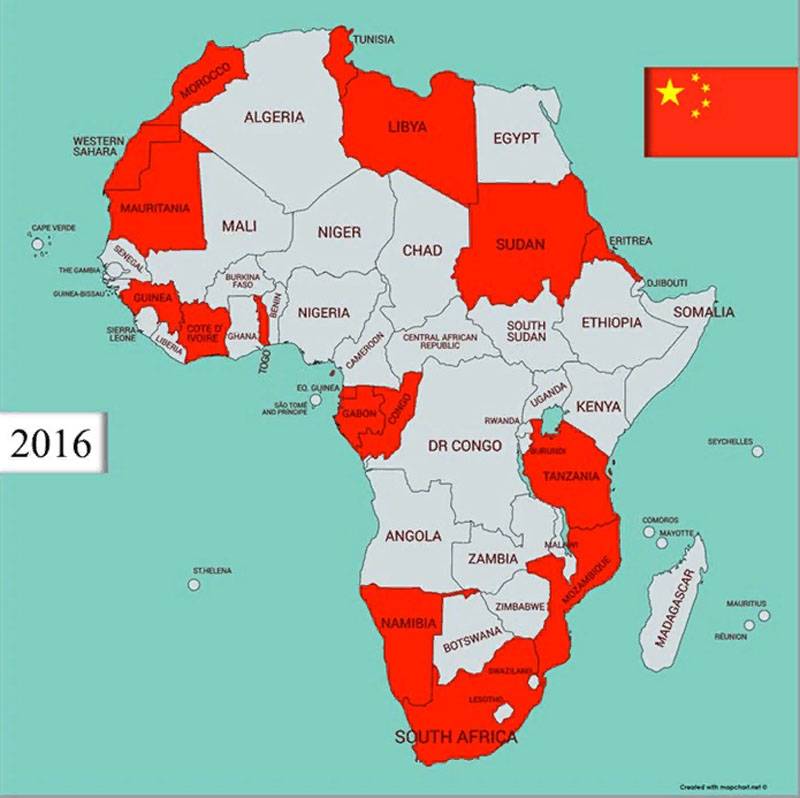 Year 2017: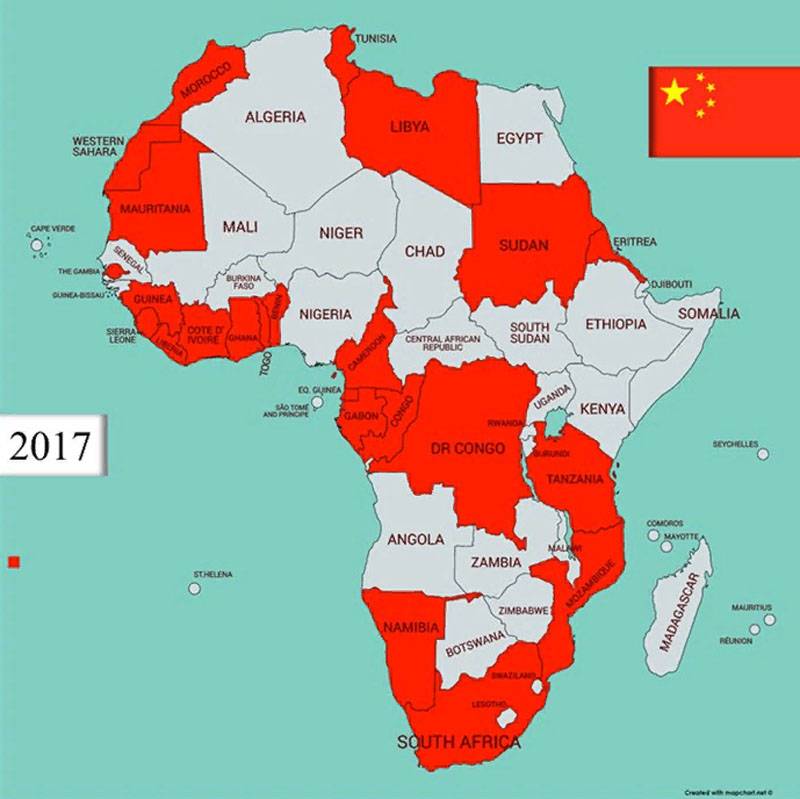 Year 2018: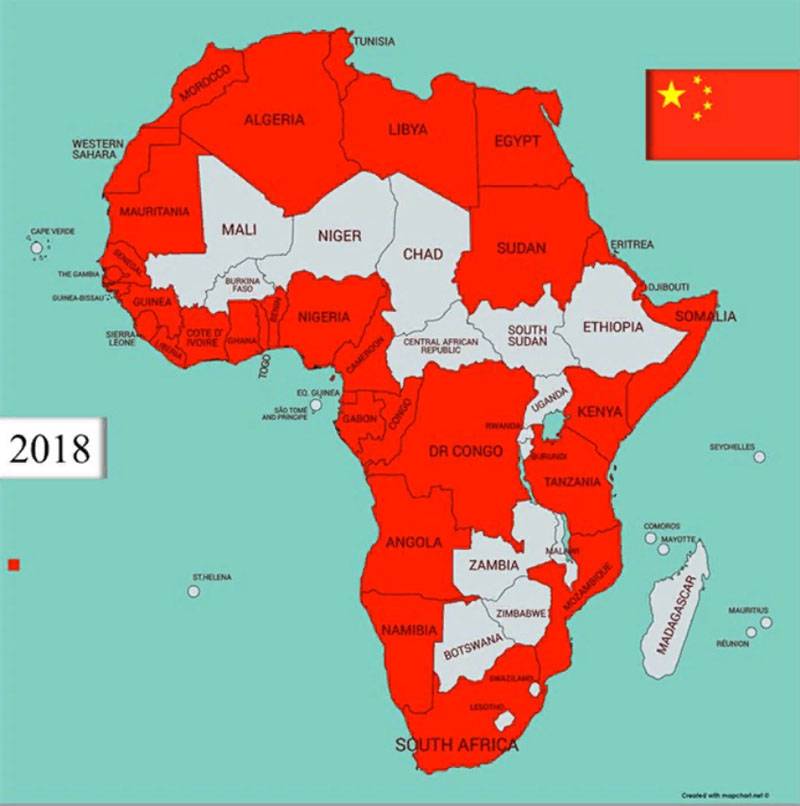 You can pay attention to the fact that China has spread its influence to all countries that have access to the sea on the African continent. By 2020, Chinese influence was spread to the island states of Africa, washed by the waters of the Indian Ocean. For example, this is Madagascar.
It is noted that China took control of large African deposits, including rare earth deposits, under its economic control. This allows the PRC to gradually "squeeze" American companies out of Africa and occupy ever-larger markets, realizing the African potential.