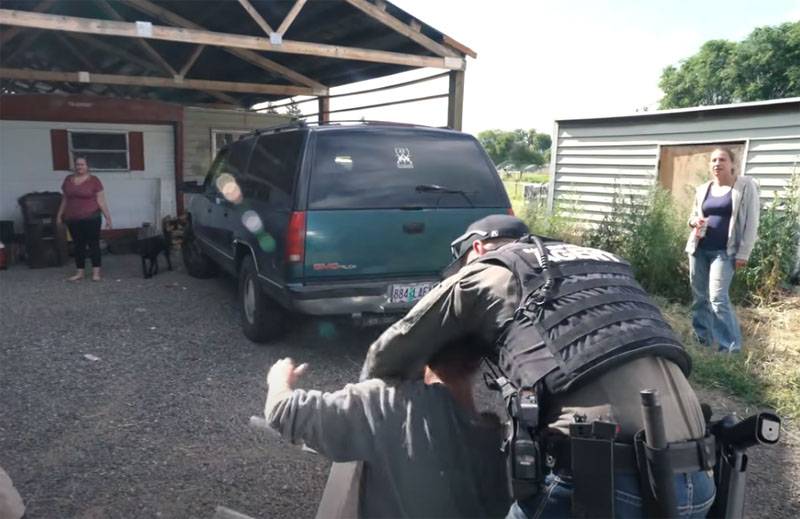 The Chinese media decided to respond to the American media, which, when reporting on the Hong Kong protests, reported human rights abuses and police abuses. The press, television and the blogosphere of the PRC, responding to the sensational case of an African American and a police officer who killed him, almost unanimously say to the United States that it is time to finally pay attention to respect for human rights in their own country.
A few quotes from reports from Chinese TV and other media:
Raging crowds in Minneapolis and other US cities. People make it clear that no freedom has long existed in the country. There is no presumption of innocence. Cases may not go to court, and the right to decide the matter at their discretion is granted to a policeman who has handcuffs, a stun gun and a gun with him.
This is not the first time police in the United States have acted in excess of authority. This causes indignation on the part of the Americans, who are told how rights and freedoms are infringed somewhere thousands of kilometers from their homes. But when lawlessness occurs on their own street, the US authorities are trying to say that nothing bad is happening and that all measures have been taken.
Meanwhile, Washington and London brought the issue of "human rights violations in Hong Kong" to the level of the UN Security Council.
The reaction of Beijing was not long in coming. US Chinese response: PRC authorities said that immediately after considering the situation in Hong Kong, the UN Security Council should consider the situation in Minneapolis on racial discrimination against African American citizens.
Together with Russia, the Chinese permanent representative to the UN, Zhang Jun, raised the question that the United States and Britain are constantly pointing their fingers at the others, but they do not notice their own problems and are trying to hush up.
Chinese diplomat at the UN:
I will mention several topics that need to be considered in the UN Security Council: the impact of Brexit on world security, the unilateral sanctions imposed by the United States and some other countries, the excessive use of force in Minneapolis, the killing of an African American and racial discrimination in the United States. I can continue this list endlessly. China is ready to work on all these issues.