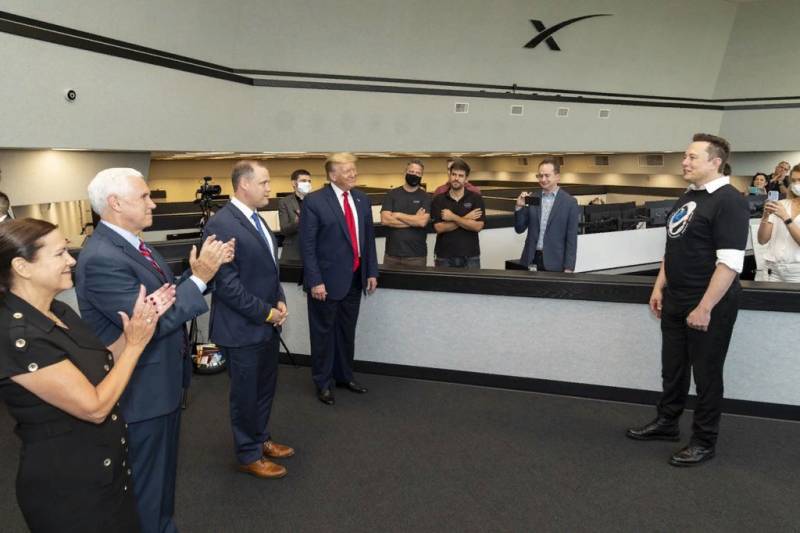 Donald Trump, responding to the first American launch of a manned spacecraft to the ISS in 9 years, made a statement on
armory
subjects. During his speech in Florida after the successful launch of the SpaceX Falcon 9 booster rocket, Donald Trump said that "soon the United States will have the greatest weapon that could be imagined in all
history
».
This statement sparked a discussion on the net. What specific "greatest weapon" is the US president talking about?
Some experts have suggested that this could be hypersonic missile weapons. It is stated that in this regard, the United States is going to "catch up and overtake Russia."
Others believe that Trump announced the "greatest weapon" without any attachment to anything specific, as he often did during his high-profile speeches. It is additionally noted that the election campaign is actually starting in the USA, and therefore Donald Trump uses any convenient moment for self-PR.
In his speech, the US president also stated that "soon American astronauts will land on Mars."
Note from US Vice President Mike Pence on the successful launch of the Crew Dragon manned spacecraft:
Almost 4 years ago, President Donald Trump told America and the world: "We are on the verge of a new millennium ready to uncover the secrets of outer space." Now the United States is re-launching American astronauts into space on American rockets from American territory!
After that, Trump himself decided to hurt his opponents from the Democratic Party and already on Twitter made a recording of the following nature, not related to astronautics, but related to internal events in the States:
The National Guard was sent to Minneapolis to carry out the work that the mayor Democrat could not do. If he had taken the necessary measures 2 days ago, then there would have been no destruction or seizure of police stations. The National Guard has done an excellent job.