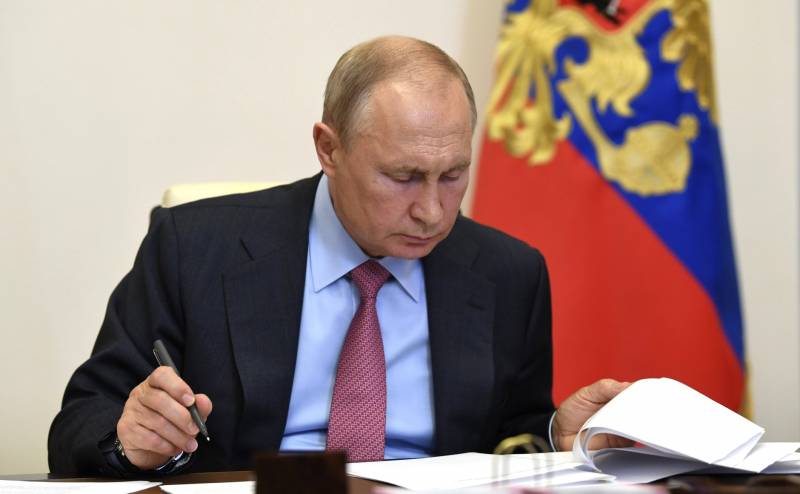 The President of the Russian Federation invited the permanent members of the country's Security Council to discuss what final position Russia will take after the US withdraws from the Open Skies Treaty (DON). In addition, it is urgent to decide what to do next with the strategic offensive arms agreement START-3.
Such an agenda was proposed today by Vladimir Putin during a meeting of permanent members of the Russian Security Council.
Putin noted that START-3 has expired, and so far no serious negotiations have been held with the United States on this issue. The President noted that the agreement is important not only for Russia or the United States, but also for the whole world:
START-3, in fact, will end soon, and serious negotiations on this topic, which is most important not only for us, but for the whole world, I think, could not be started.
Among other things, the meeting participants discussed other issues of internal security and foreign policy issues.
Shortly before, United States President Donald Trump announced his withdrawal from the Open Skies Agreement. According to him, this is due to violations of the treaty by the Russian Federation. It is stated that the Russian Federation does not allow monitoring over the territory of the Kaliningrad region. In response, the Russian Foreign Ministry said that Russia intends to continue to comply with the provisions of the Don as long as it acts.