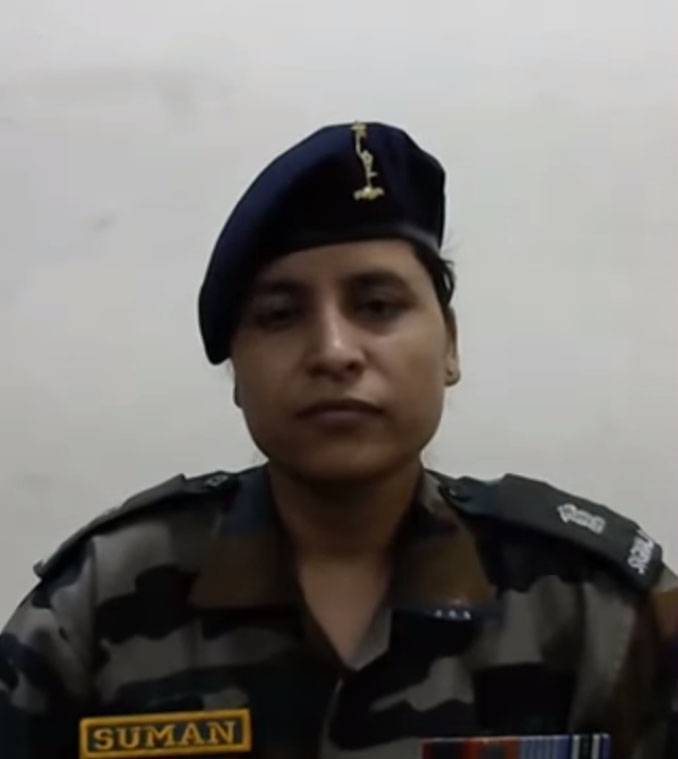 The United Nations explained the award of the prestigious prize to the major of the armed forces of India, Suman Harbor. Major Harbor participated in a joint UN peacekeeping mission in South Sudan. It could be assumed that the Harbor Officer received the UN Prize precisely for her contribution to peacekeeping in Africa as such. But no.
As it turns out, the United Nations awarded the Suman Harbor Award not for peacekeeping as part of the combined military contingent in South Sudan as such, but because it "cared for gender equality."
From a UN apparatus report:
Major of the Indian Armed Forces, Suman Harbor, has become the main gender focal point for the international peacekeeping contingent. She encouraged joint military patrols to maintain gender equality as part of the mission. Regardless of the difficulties, she sought to incorporate a gender perspective in patrol planning.
It is added that she trained the government forces of South Sudan on gender equality related activities.
An interesting statement. It turns out that today the most important thing for the UN peacekeeping contingent is not how effective it is to solve the priority tasks for breeding the warring parties, to normalize life in the area of ​​armed conflicts, to stop violations of the ceasefire, but how many men and women will be included in paramilitary patrol. Apparently, this is why far from always and not everywhere the real effectiveness of the so-called blue helmets is obvious.