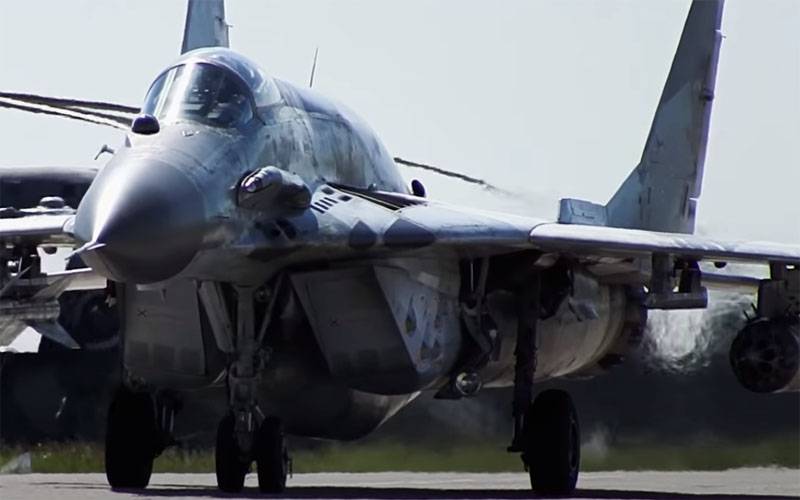 The United States continues to comment on its own statements about the transfer of Russian aircraft to Libya. Recall that the original African Command of the United States (AFRICOM) issued statements about the alleged transfer of MiG-29 and Su-24 aircraft that were "repainted in Syrian Hmeimim" to one of the airbases in Libya.
Then the Israeli company ISI, which operates a spy satellite, published several satellite photos, where it already announced the transfer to Libya by Russia of "MiG-29 and MiG-23 fighters, as well as helicopters and radar."
Now in the same AFRICOM they declare "the possible reasons for the transfer of aircraft by Russia to Libyan territory." Representative of the US Army's African Command Intelligence Directorate General Greg Hadfield said that Russia "is creating a geostrategic stronghold in North Africa." To do this, according to the American general, the Russian Federation and "threw 14 combat aircraft into Libya."
Headfield:
According to our data, so far none of the transferred planes have been used. But they can make a difference and provide substantial assistance to the forces that tried to capture Tripoli.
By the forces trying to capture Tripoli, Hadfield means the Libyan national army of Marshal Haftar, supported by the parliamentary forces of the country and opposing the so-called Government of National Accord Fayez Saraj.
Headfield said that according to US intelligence, Russian planes flew to Libya through Iran and the Syrian Arab Republic.
Meanwhile, reports are coming from Libya about ongoing clashes in the Libyan Tarhuna region, where PNS forces are trying to encircle Haftar's troops.
Photo by Israeli ISI: