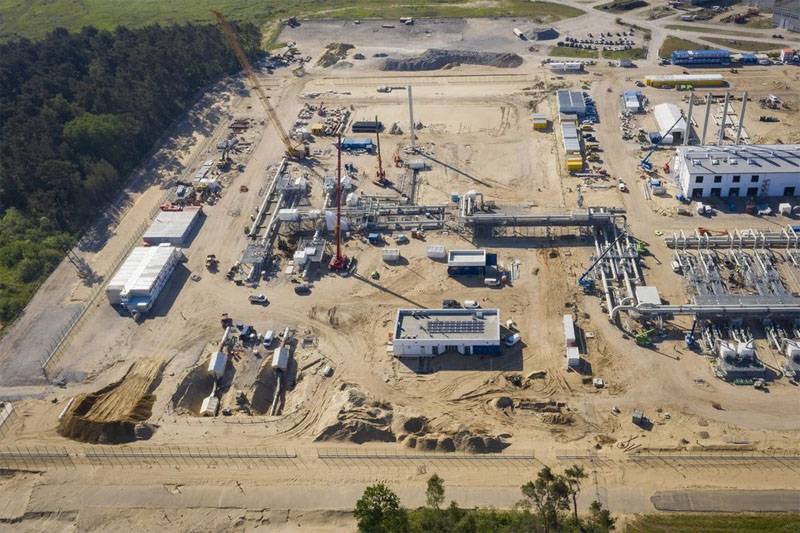 The American media writes that due to the Nord Stream-2 project, which is being implemented to transport gas from Russia to the EU countries, serious disagreements arose between Germany and the United States.
For example, Politico writes about a telephone conversation between Donald Trump and Angela Merkel, during which Trump expressed dissatisfaction with the fact that Germany continues to carry out activities aimed at the construction of SP-2 after the introduction of America's sanctions.
Trump was annoyed that the Russian pipe-laying vessel Akademik Chersky called at the German port of Mukran.
Recall that it was this vessel after the departure of the special vessels of the Swiss company Allseas from the water area of ​​the Nord Stream-2 construction that came to the Baltic Sea from the port of Nakhodka to complete the construction of the gas pipeline.
The German press notes that Angela Merkel, in a conversation with the American president, recalled that Berlin does not support extraterritorial sanctions. It is added that the conversation was "very tough."
It is noted that the disagreement between Merkel and Trump arose not only on the issue of the gas pipeline, but also on the financial parameters of NATO activity and on relations with China. The United States notes that Trump once again pointed out to Merkel that Germany "did not bring the military budget to the required 2% by the charter of the North Atlantic Alliance."