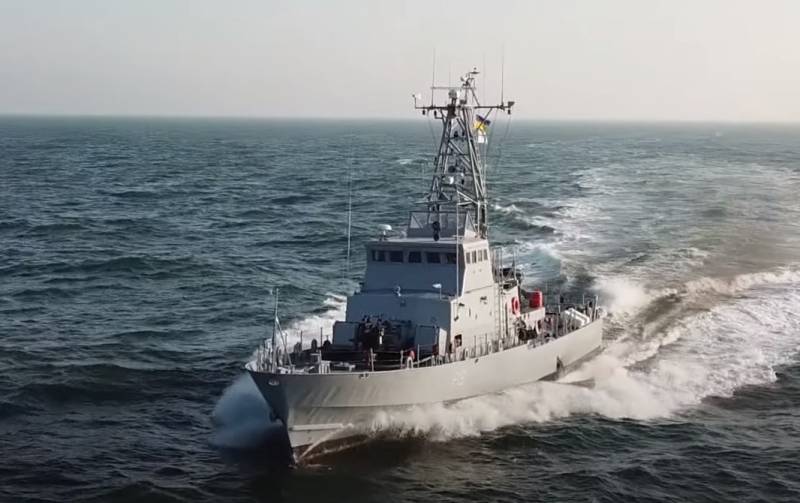 The Internet edition "Breeze" of the Ministry of Defense of Ukraine has posted footage of the fulfillment of combat training tasks by the crew of the Navy "Starobelsk" boat.
This pennant is of the type "Island". After the transfer by the American side, which took place on September 27, 2018, it was named after a city located in the Luhansk region, and goes under tail number P191. The armament of the boat is represented by one 25-mm gun Mk 38 Mod 0 Bushmaster and two 12,7-mm machine guns M2NV. From "krupnostvol", in fact, was fired, captured on video.
However, not the development of fire became the "trump card" of the plot, but an attempt to ridicule the Russian fleet. In the visual proximity of the Ukrainian boat was a small missile ship R-60 Black Sea Fleet (the report mistakenly refers to "Ivanovets"), armed with 4 Moskit anti-ship missiles, not counting artillery, machine guns and air defense systems.
Commander, I'm watching you smoke heavily. Do you need help?
- the Navy boat contacted the Russian pennant.
Everything is normal, commander
- answered with RTO PRF.
As the Ukrainian journalist explained in the video material, Russian ships are similar to their flagship - "Admiral Kuznetsov", which, when passing through the Bosphorus, smoked so that it resembles a steam locomotive, and not a military unit of a naval
fleet
. It is possible that the "leader of the pen" mixed up the English Channel with the Black Sea straits.