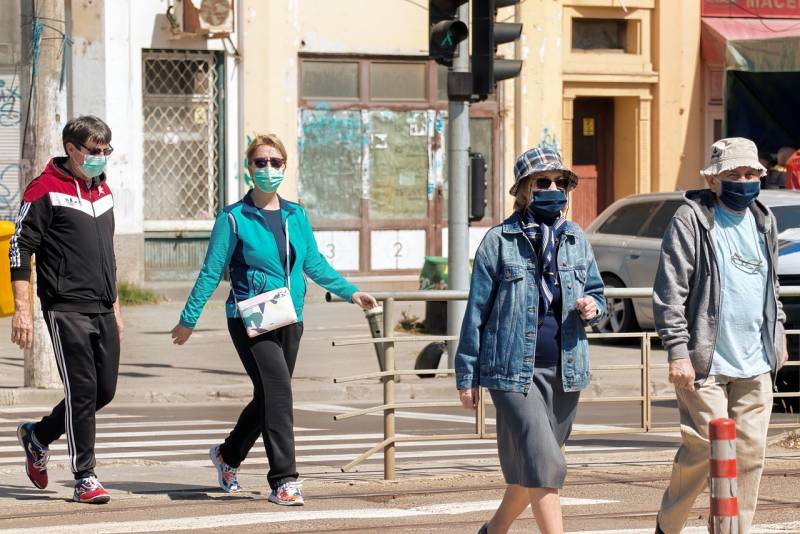 Reading and pondering everything that happens in Moscow and the regions, because the regions operate on a carbon copy. What will happen in Moscow will be in the regions.
It's a pity that I'm not a Sobyanin. I would turn around in full and show how it should be.
Yes, the Social Monitoring application is a good thing. To pump out so much money from Muscovites is not a joke. For a long time it was necessary to make clear that if oil does not bring so much income, it needs to be replaced with something. More precisely - by someone.
An experiment on Muscovites showed that money can be pumped from a person no worse than from wells. And since it's not worse - experience needs to be transferred to the regions. Introduce, so to speak, massively. For replenishment of the budget is the holy duty of every citizen of the country.
Even with fines.
Part of the proceeds I would first of all have invested in creating another mobile application connected to the public services website: "Social Corral". And put everyone in this pen. Law-abiding citizens will proceed to the paddock themselves, naughty people will be placed forcibly, and even fined. The budget is a holy thing.
This project will have to make life as easy as possible for citizens in conditions of self-isolation and periods as close as possible to ... Well, not to the fighting ones, but to those mentioned in the Constitution. Emergencies and everything else indicated in the document.
And the application itself should prohibit the citizen everything that he is not allowed. And thereby make life easier for him / her in isolation. Why spend time on sites, look for walking schedules, codes, shops within range, if there is an application that tracks the location of a person and tells him what to do?
Or it will automatically send a notice of a person violating the reservation boundaries with a fine.
I went beyond the boundaries of the corral - if you please get a fine. And in general, the right to walk must be earned. And it's not quite right, here I agree with Sobyanin. That's just how everyone will take it and go for a walk. The mess.
It is clear that in muzzles and gloves. It's a pity that summer is on the nose, it would be nice to use something like protective suits from a nonwoven fabric or a civilian version of the OZK, the so-called L-1.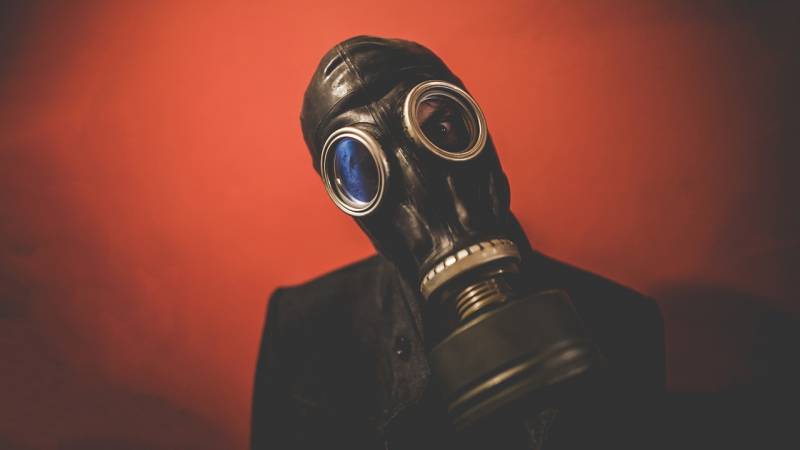 It would be nice before a person went out to take a selfie in full vestment, so that the application sent the photo where it should be. And without fail, indicating the mark of the location, comparing it with the place of registration. And if it does not coincide, there is a reason for issuing a fine.
It is good to immediately organize in the application the passing of express exams on knowledge of the rules of behavior on the street and the mandatory control of loyalty. At all levels. From the head of the district administration to ...
By the way, this is pretty simple. Once a week, each citizen writes a short video in which he must clearly argue the need to obtain the right to walk, and signs in respect for the authorities. A video can be analyzed by a neural network or by specialists involved for sincerity with all the ensuing consequences.
That is, if a person is insincere, then walking is not necessary for him. He can sit at home and practice self-training in conditions of self-isolation. And you can write a fine. A trifle, but the budget is nice. And a careless citizen can take a walk another time.
And one more thought. She is from our past, from those same years that are customarily remembered with condemnation today. However…
By analogy with voluntary police assistants, who can become freelance employees on a free basis, it is necessary to recruit separate teams of informants at the places of registration from among pensioners.
Designate them as senior or deputies of the senior on the porch with the allocation of an operational mobile communication channel to inform the district or other employee. Naturally, with the issuance of characteristics for all tenants, on the basis of which the right to walk and visit distant shops will be issued.
By the way, such a volume of information will be useful to the police, from which it is possible to single out very important information about drug addicts, alcoholics and prostitutes living in houses.
Speaking of prostitutes. Also an important moment. Allocating them to the list of self-employed with the issuance of permits for them to work with hourly disinfection and necessarily with the use of masks. How they will provide masked services is a matter that should be considered separately, but it must be resolved.
And the police must remove the amount of work that they brought down. Because while the police and Rosgvardiyskie along minibuses are conducting explanatory work about the need for everyone to go inside us ... in masks, criminal elements unwilling to self-isolate quietly steal cars and cause other damage to citizens.
But there is no time to catch them, because observance of mask regimes in the country fills ... Of course, it's not with the money the pockets of the owners of mask factories, but the hearts of confidence in the future.
But back to the walks. This, as Sobyanin noted in a report to Putin, is a serious matter. And a walk in the fresh air is a thing to be earned.
Accordingly, in the reports of the elders on the porches and the application, it is worth considering not only the observance of the regime of self-isolation and moral issues. Definitely worth depriving the right to walk all those who have debt on housing and communal services. The debtor database for housing and communal services should be synchronized with the Social Corral program, which will become an additional incentive for citizens to fulfill their obligations to pay for housing and communal services.
Well, and, of course, those who have poor characteristics from the Ministry of Internal Affairs, from older people on the porch, can also only dream of walking. Or improve your reputation by making cash contributions to the budget. He, the budget, in such difficult conditions will not be filled by itself, it is necessary to understand.
And in general, the more people who are locked up, the better. All debtors must be locked up and kept on until all are paid. And in order not to have time to pay, you still have to constantly be fined.
But even those who deserve the right to walk should not relax. Three times a week is quite a lot. In principle, once is enough. All of the following, either as a reward or for money. We don't have a prison in the end, right? We have a free and democratic country.
And walking not just at the appropriate time, but separately. On one side are men, and on the other - women. If you walk in pairs, some morally unstable citizens may have desires that will prompt them to take off their gloves or mask.
If someone thinks this is some kind of oppression - no. This is a concern for citizens and their health. You have to understand. And then the uncontrolled transmission of viruses from one person to another will begin in the fresh and heady air ... For the sake of what then is all the joy of the legislative and executive authorities?
Mandatory citizens must provide the routes of their walks. In electronic form, put on a map in the program, and the program will track the accuracy of the route. And each deviation of more than 3-4 meters should be taken into account and again fined.
Well, is that really normal? If every citizen of great Russia begins to walk wherever he wants, we can go so far to anarchy! A false, thrice-false sense of freedom will bring nothing but problems. Citizens will become difficult to control, thoughts will begin to arise in their heads, and, I will not be afraid of this terrible word, doubts that everything is done for their good!
But this is already dangerous. This can already rock Russia and give a chance to our terrible and worst enemy - the Liberal. And what can he do, we all know very well. And we have no right to allow this.
It is a pity, of course, that such an experiment will end soon. I think the number by June 20-22. So that you can safely declare a complete victory over the virus in Russia and calmly hold a parade.
And it's a pity that I'm not a Sobyanin. Could turn around in full. And the budget would be filled in such a way that it would pour over the edge, and the people would tighten in terms of consciousness.