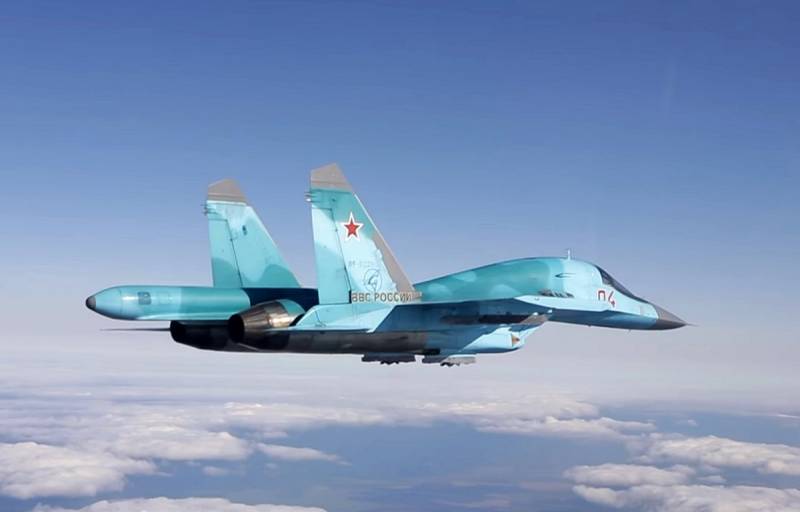 The Russian Air Force will receive another 76 Su-34 bombers. According to Izvestia, citing sources in the military-industrial complex and the Ministry of Defense, the contract for the construction of aircraft has already been agreed.
According to the publication, the Ministry of Defense has already agreed on the terms of the contract for the supply of Su-34M bombers. Under the terms of the agreement, the aircraft will be delivered in a modernized version; a total of 76 bombers are planned to be received by 2027.
Details of the contract for a new large batch of Su-34s have already been agreed. Although the document itself has not yet been signed, defense industry enterprises have begun to order components for its execution. Every year until 2027 it is planned to produce from 8 to 14 aircraft. The first nodes for their assembly should go to the plant in the second half of this year.
- stated at the enterprise.
Reportedly, all Su-34s under the new contract will be produced according to the modernized version as part of the Sych development program. This modernization includes updating avionics, installing high-precision weapons and a set of several suspended reconnaissance containers.
The bmpd blog writes that within the framework of the Sych development project, three removable overhead containers with intelligence equipment are being developed that significantly exceed the capabilities of the built-in equipment; they should give the aircraft a completely new ability to detect targets.
A variant of the container with the designation UKR-RT is intended for electronic reconnaissance, UKR-OE for optoelectronic, and UKR-RL for radar. They all use a single data bus to interact with the aircraft.
- writes the edition.
Recall that to date, under two contracts from 2008 and 2012, the Ministry of Defense received 32 and 92 Su-34 bombers, respectively.