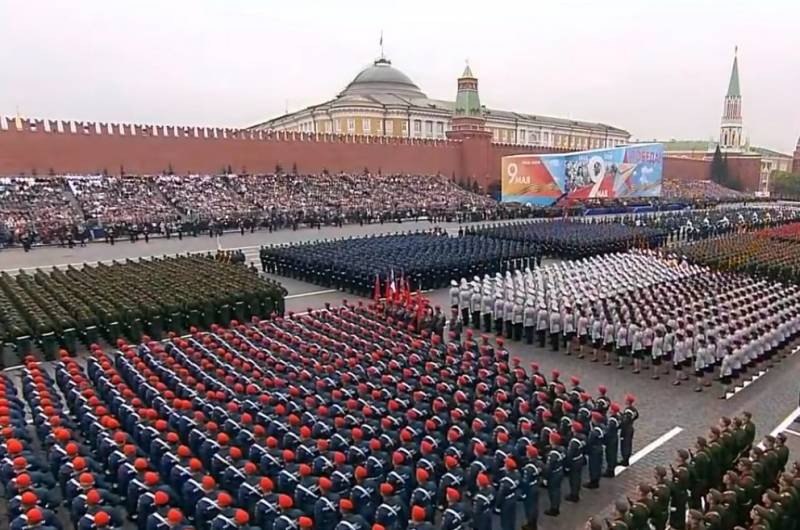 The previously planned composition of the ceremonial calculations for the solemn passage through Red Square will be changed. New participants in the parade will have to prepare hard.
About this in an interview with the newspaper
"A red star"
The Ministry of Defense of the Russian Federation was told by Army Commander-in-Chief Oleg Salyukov.
Originally they were planning to hold the parade on May 9th. They have been preparing for it since the winter. But then, because of the coronavirus pandemic, the Victory Parade had to be postponed until June 24. During this time, a part of the number of military servicemen who were planned to be involved in the celebrations, either left the reserve, or quit in the coming days. Some of the alleged participants in the parade from among graduate cadets have already completed their studies, received officer ranks and were sent to units throughout Russia.
Therefore, newcomers came in their place, who are only now beginning to prepare for the parade. According to General Salyukov, they will pass this test with dignity and will be well prepared for the event.
The composition of the ground and
aviation
military equipment will remain the same. As expected, 75 aircraft will fly in the sky over Red Square - exactly so many years have passed since Victory Day over Nazi Germany.