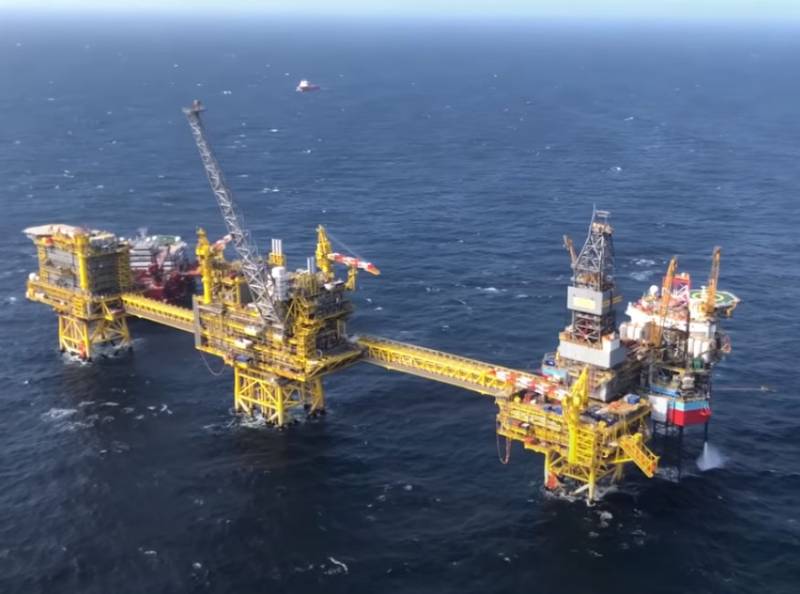 A report from Rystad Energy, an analytical company on the situation in the oil market, was published. The report provides data that make oil producers clutch their hearts.
In particular, we are talking about the fact that global spending on geological exploration and development of oil production infrastructure by the end of 2020 will collapse by about $ 100 billion. It is additionally noted that in the oil and gas sector, including the US shale sector, massive reductions began - and their scale is such that it has not been in recent years (even during the crises of 2008-2009 and 2013-2014).
From the report:
Total investment by the end of the year will be reduced to a 13-year low. Up to 450 billion dollars. Thus, US producers of shale hydrocarbons intend to reduce capital costs by 30 percent.
Analysts say that up to $ 450 billion (from last year's 550 billion), investments will be reduced if the average annual price of a barrel of Brent crude oil meets the level of $ 34. If the indicator for the year is lower, then a further reduction of investment of $ 70 billion is projected.
In turn, this will lead to a new crisis in the oil industry, stemming from the current one. And with a possible turn of the situation by 180 degrees. The point is that when the economies of countries begin to recover actively and when energy resources (oil and gas) are required, then there will simply be nobody and nothing to provide for the needs of buyers. The argument is as follows: the staff was reduced, the activity of geological exploration of new deposits fell significantly, existing projects were frozen or closed - the pipelines would become dry, and the tankers would be empty. And this is a new wave of crisis already in the resource transport industry, and indeed throughout the economy.
From analysis:
About 60 percent of the world's oil comes from 25 oil fields, mainly in Saudi Arabia and the Middle East, whose average age is over 70 years old and which already have experienced an annual decline of 6-7 percent.
The corresponding result is an acute shortage of energy resources on the world market and prices will soar to such levels that even the once-proven $ 125 per barrel will not seem so high.
In this situation, analysts talk about the need to balance the market so as not to be in a situation in which oil will become a truly scarce commodity without the availability of sufficient volumes of alternative energy resources. But the whole question is how to achieve this balance? No one has given an answer to it yet.