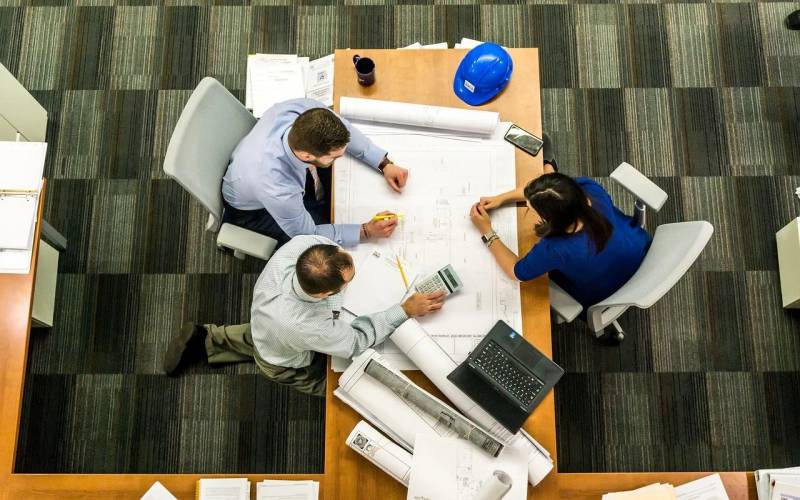 The author has a classic Soviet engineering education, which allows analyzing in space and time, including the ability to see processes sometimes from an unexpected angle. There is a sad joke of the author's generation: it's time for those who have finished school before 1993 to graduate and who have completed vocational school well before 1993 to have a Ph.D.
The note is critical and written almost in the style of theses. Those who don't like criticism and who are used to a measured coverage of issues should not read it.
Optimization or the path to collapse?
Optimization, as it is done in Russia, is the path to collapse. Slightly worse conditions, and the optimized industry can no longer cope. Accountants must calculate the savings. And experienced managers must decide. Leaders with positive experience, creators, but not theorists.
The momentary accountant will calculate the calculation and declare that it is cheaper for him to ruin his civil
Aviation
and buy Boeing and Airbus. What is cheaper for him to buy electronics and engines on the side. That it's cheaper for him to collect all the ships in one bay, and all the planes at one airport. That a strategic supply of doctors, beds and medicines is not needed.
I repeatedly got involved in adventures with the development of new types of products. And he got involved with the team - with complex technology, the best result is obtained with the focus of the masses. God is on the side of the large battalions, as Marshal Turenne used to say. In production, we tried to run ahead of the engine, to be prepared for a worsening situation, and in the 90s we managed not to fall when the situation worsened, and even if external factors were constant, we developed. But this happened only with some reserves for development - material, financial, personnel.
I'm wondering: at the top we didn't see where Ukraine was heading and what we could buy from it; what will happen after the beneficence of Norway a huge piece of the sea; how will the policy of "optimization" of their machine tool industry end? Not a lot of momentary accountants? And I ask you to keep in mind that at the beginning of 2017 it was not me, but the prime minister made the discovery that machine tool building was ruined.
There are good books by Andrei Parshev, including that due to the climate, our cost of production will be greater than in Europe, the Americas and China, all other things being equal. At our place, an employee needs to have winter clothes, a warm house with increased heating costs, a similarly warm workshop, and so on and so forth. But we have huge reserves of energy and generally everything that eliminates the uncomfortable climate and energy costs of production. That is bash on bash, in many ways we are self-sufficient! Go ahead and with the songs!
And now the saying and the joke.
Better to go than to run. Better to stand than to go. Better to lie than to stand. And it's better to die than to lie. Although in appearance it is more optimal to lie.
Hodja Nasruddin began to optimize the donkey, load more and feed less. Everything was going well, but once the donkey failed Hodge, he took it and died.
Who knows how and what
A huge number of countries need educated citizens, those who know how to do and what to do, understand the connection of phenomena, who understand the need to live with an eye to the past and calculating the future.
About thirty years old, I realized that it's more effective, albeit harder, to work with caring, comprehensively competent and skilled people who will tell you about your mistakes. I think that the leader began to turn out of me when I figured out the appropriate position and removed the employee from the team leaders, telling me and others how wonderful I am. And then I realized that there are no incapable and nowhere needed people (of course, except for the scanty percentage of very sick people with a head), people need to be taught and interested. What kind of a bad employee should be answered by his immediate boss, who did not teach, did not interest, did not figure out whether this place was his. And we have videos on the Internet where elite people talk about millions of unnecessary ones that do not fit into the market. About the uselessness and danger of knowledge for the bulk of people and the need for school education of consumers. About the danger of inflation, if you help the poor in a pandemic ... And this was said because these people do not know what and how to keep people busy. They are momentary accountants. They are many 146 million in 17 million square meters. km Yes, and of those millions are engaged in unproductive labor, for example, we have an inexplicably huge number of guards and officials.
Proportionality to the place
Never judge a person by appearance or by the impression of a first glance. Vysotsky said well: "Never judge at first glance either a dog or a person. Because a simple mongrel can have a kind soul, and a man of pleasant appearance can be a rare bastard. " It is believed that beauty is a harmonious combination. And in my opinion, this is some kind of small asymmetric deviation from proportionality. And proportionality is clear from its name. From proportionality to the place, living conditions. And proportionality is pretty, causes sympathy.
I studied at UPI with a guy from Eastern Siberia, as he once said that he did not like Russian girls. They are ugly. Ugly they have: a long nose, large eyes, narrow cheekbones. And by the end of the second or third year he began to like them. For a couple of years, he got used to our girls and began to look almost with our eyes. According to the female beauty, Napoleon perfectly expressed himself when asked about his wives: "A beautiful wife is a jewel, and a good wife is a whole treasure." By kind, he meant the first wife, unfortunately, childless, Josephine. Pay attention to the Hungarians. About a millennium ago, their ancestors were apparently not Tatars, not Kalmyks, but now? This is the result of a change in genotype from a change in habitat.
I had a childhood friend. A wonderful person and smart. Low, the face is said to be rustic like that of Dr. Roshal. In his village kin, everyone was like that. By the way, my village grandmother said "basky" about a beautiful girl. I had in mind normal features, a normal figure, smooth movements, neatness and nothing more. And grandmother often said that a person should be judged by deeds, not by words.
I paraphrase a good expression a little: I look at our proud, well-groomed, successful elite, and I feel a warm feeling: a coiled-up teacher from the backwoods; surprisingly conscientious cleaning lady, cleaning my porch with my daughter; Dr. Roshal; the unsociable and groomed mathematician Perelman; cool team leaders from my production.