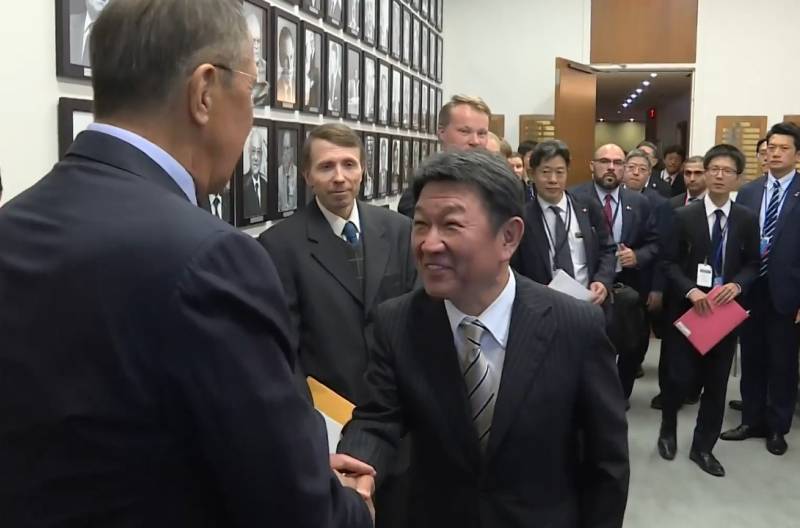 Japanese Foreign Minister Toshimitsu Motegi did not answer the question about the participation of his country's representatives in the Victory Parade in Moscow. He stated that he would not like to discuss this topic.
The Japanese Foreign Minister gave such an answer to the question of one of the journalists who were invited today to the next press conference of the Foreign Ministry of the Land of the Rising Sun.
The journalist asked Motegi if Tokyo would give a positive response to the invitation of a colleague from the Russian Foreign Ministry to attend the celebrations in Moscow on June 24. It was about the telephone talks held the day before by the heads of the foreign affairs agencies of Russia and Japan.
The head of the Japanese Foreign Ministry replied that the conversation with Sergey Lavrov was devoted to the fight against COVID-19, the economic cooperation of the two countries, the signing of a peace treaty and other issues. The minister is ready to discuss all this with reporters. And the topic of the upcoming parade is not one of the topics that he intends to speak with the press:
I would like to refrain from answering questions related to other topics.
Shortly before this, Tokyo found out through diplomatic channels the details of the ceremonies in Moscow dedicated to the Victory Day.