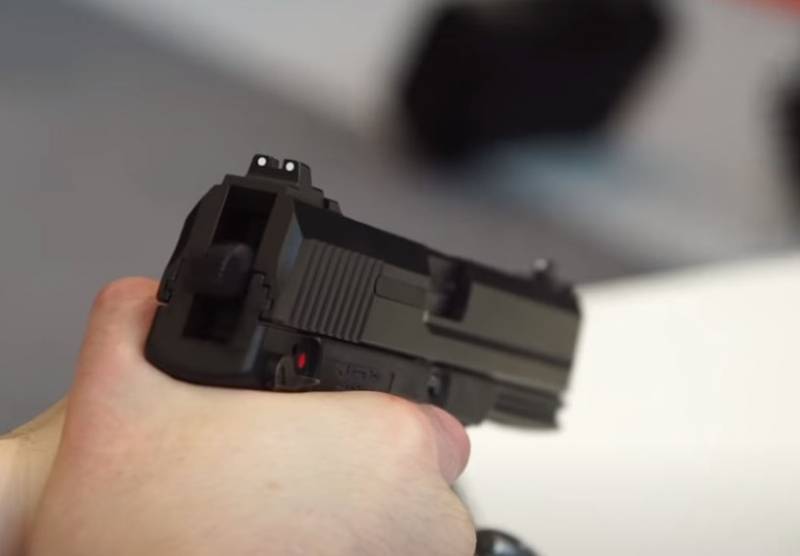 In a huge family of pistols, a special group can be distinguished. These are pistols for special forces. One of the prominent representatives of such a group is
weapon
, which is used by the American soldiers of the special forces of the naval forces DEVGRU. According to some reports, the same weapons are used by American MTR.
This weapon is a HK Mk23 SOCOM pistol. For a variety of reasons, this gun is referred to as an "offensive" weapon, which allows solving problems during an assault operation in a limited space.
HK Mk23 SOCOM is made under the cartridge of the 45th caliber (.45 ACP - 11,43x23 mm). The caliber itself already says that it is a powerful weapon. Moreover, even in the basic configuration, it is usually equipped not only with a muffler, but also with other devices - for example, a tactical flashlight.
The development of a line of such small arms was launched at the very beginning of the 1990s in Germany. Since then, the weapon has undergone a number of changes.
HK Mk23 SOCOM can be called a gun for a strong hand, and hands of considerable size. The fact is that its dimensions, even in comparison with other pistols of the same category, are very large.
The Lazarev Tactical YouTube channel provides an overview of these small arms: