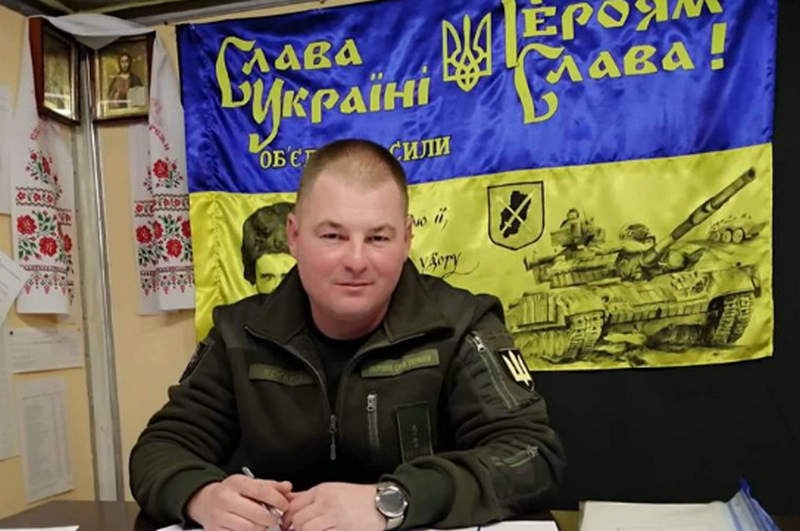 In the Donbass, in the region where the Ukrainian Armed Forces carry out the Operation of the Joint Forces (OOS), the death of the commander of the first separate
tank
Seversky brigade lieutenant colonel of the Armed Forces of Ukraine Yuri Mezhakov. This was reported on the part page on Facebook.
The next, for the second time in recent days, death of a senior officer of the Ukrainian Armed Forces was recorded in the Donbass. As reported on the official page of the Seversk Tank Brigade, the unit commander, Lt. Col. Mezhakov, died on Thursday, May 28. In this case, the cause of death is not indicated, there are no clarifications on this score.
The heart of a patriot, warrior, defender of the fatherland stopped ... He gave his life for what he believed in, what he lived for - for the peace and freedom of Ukraine, for the dignity and freedom of the Ukrainian people
- said in a statement.
Recall that on May 21 this year, the press service of the National Police of Ukraine announced the death of the commander of the Lugansk-1 battalion, Sergey Gubanov, in the area of ​​the village of Trekhizbenka, Novoaydarsky district, Lugansk region. The report said that Gubanov was killed "while carrying out the mission of the headquarters of the operation of the combined forces", no details were given, except that three more AFU soldiers were injured of varying severity.
In turn, the Ukrainian media continue to claim that the Armed Forces of Ukraine are dying from the fire of the "Russian occupiers." Moreover, not a single publication, including the official website of the Ministry of Defense of Ukraine, can provide reliable data on "Russian aggression." Meanwhile, LPR intelligence reports that Ukrainian journalists and representatives of television channels have arrived in the OOS region. As stated, the main goal is to remove staged stories for further accusations of the republics in violation of the ceasefire.