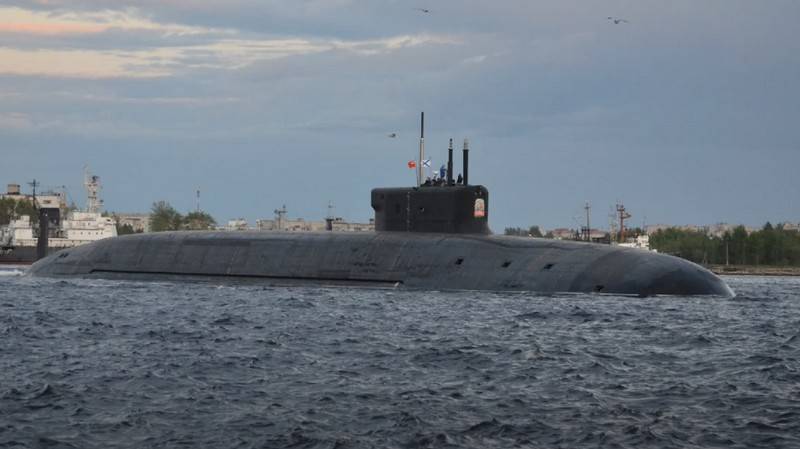 Strategic Nuclear Submarine Missile Cruiser Project 955A (code "Borey-A") "Prince Vladimir" became part of the Naval
fleet
RF This was reported by the press service of the United Shipbuilding Corporation (USC).
Lasting from the end of last year, the epic with the tests of APKSN "Prince Vladimir" is finally over, the submarine is handed over to the customer - the Russian Navy. According to the press service of the USC, the acceptance certificate of the submarine was signed today, May 28, at Sevmash. The document was signed by the chairman of the State Acceptance Commission for the ships of the High Command of the Navy, Alexey Poteshkin, General Director of Sevmash Mikhail Budnichenko, General Designer of the Central Design Bureau MT Rubin Sergey Sukhanov and commander of the submarine Vladislav Druzhin.
The construction of the Prince Vladimir nuclear submarine is proof that we continue to develop the best shipbuilding traditions (...) This ship is a new word in the line of strategic missile carriers. "Prince Vladimir" has more advanced characteristics. Ahead is the ceremony of raising the St. Andrew's flag on the ship and transferring it to the Navy
- said the general director of Sevmash.
The Ministry of Defense reported on the end of the tests of the underwater missile carrier on May 22. It was also reported that the signing of the acceptance certificate of "Prince Vladimir" is scheduled for May 25, and the commissioning of the submarine is expected in mid-June.
Strategic nuclear project "Prince Vladimir" of the modified 955A Borey-A project was laid down at Sevmash in Severodvinsk on 30 on July 2012 of the year, and the conclusion from the workshop took place on November 17 of 2017 of the year. The Borey-A project is distinguished by less noise, more advanced systems of maneuvering and retention at depth, as well as control
weapons
.
To date, the 955th fleet of the Russian fleet is powered by three 4th-generation project 955 (Borey) nuclear missile submarines - the strategic missile cruisers Yuri Dolgoruky, Alexander Nevsky and Vladimir Monomakh. In addition, four more serial ARPKSNs of this project 27A are under construction at the Sevmash - Prince Oleg (officially laid down on July 2014, 26), Generalissimus Suvorov (laid down on December 2014, 18), and Emperor Alexander III (laid down on December 2015, 23 years) and "Prince Pozharsky" (laid down December 2016, XNUMX).