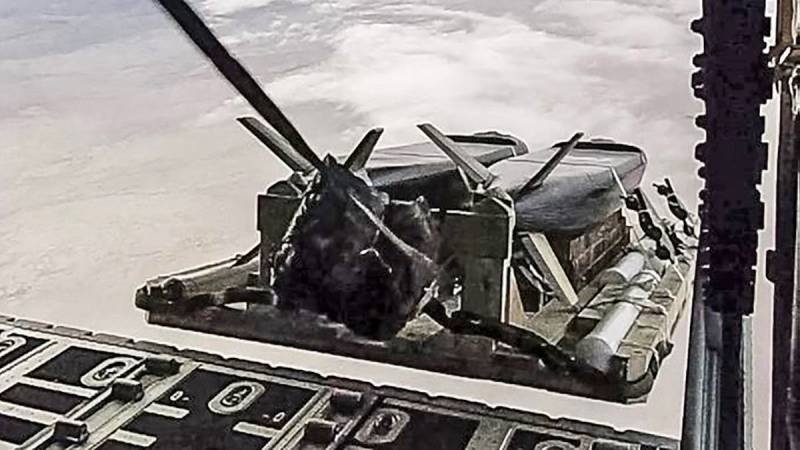 As part of its innovation, the Pentagon, among other things, is implementing a program for the development of palletized ammunition. This type includes shells placed on cargo platforms. The latter can be dropped from an aircraft transport vessel, allowing him to act as a bomber.
The U.S. defense is now focusing on the CLEAVER project. What is noteworthy, it provides for the development of a specialized palletized projectile. The new type of ammunition has four stabilizers and a streamlined design. Visually, the bomb resembles an AGM-154, the "fins" of which allow it to soar over long distances.
As expected, the mechanism works according to the traditional scheme. The pallet (in the case of the CLEAVER project - with two bombs) is dropped from a transport aircraft using a parachute. When it is flipped in the air, the ammunition is already in free fall mode.
In general, this idea is designed to provide the possibility of a forced increase in the number of shock
aviation
. Thanks to the CLEAVER program, an ordinary transport aircraft will be able to turn into a bomber, thus increasing the combat power of the Air Force in the desired direction.