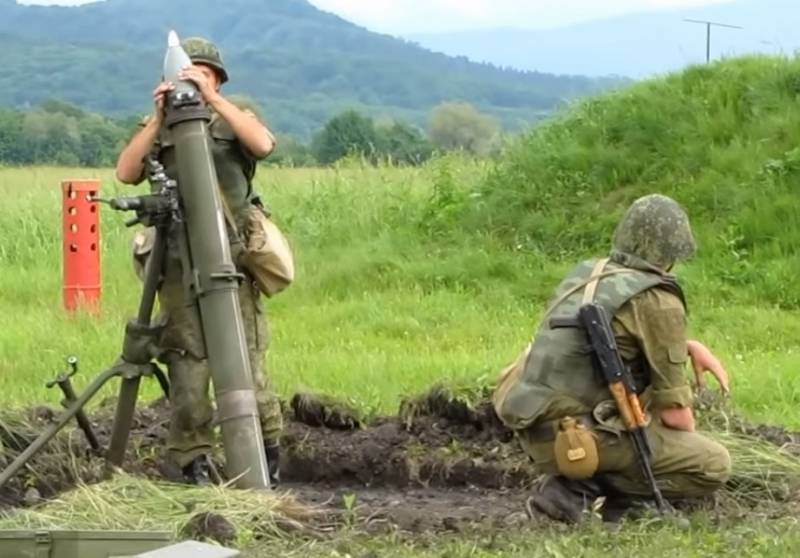 The batch of improved mortar installations 2C12A "Sani" entered service with the Russian army. They were made as part of the state defense order of the Central Research Institute "Petrel", which is a structural unit of the concern "Uralvagonzavod" (state corporation "Rostec").
About this news agency
Interfax
told today in the press service of UVZ.
Representatives of the concern that the shipment of modernized mortar systems of caliber 120 mm was made "in the interests of the Ministry of Defense of the Russian Federation."
Complex 2C12A "Sled" can be used for mounted fire on manpower and enemy equipment, located both openly and in shelters. In addition, the "Sled" can be used in mountainous areas to destroy the enemy in the depths of the gorges and on the slopes on the back side.
According to Vladimir Mezhinsky, director of production at the Burevestnik Central Research Institute, the mortar complex includes a 2B11 mortar of 120 mm caliber, a 2L81 wheel drive and a transportation vehicle based on the Ural-43206 car. Greatest firing range of this
weapons
exceeds 7 kilometers. From this mortar it is possible to aim up to 15 rounds per minute. It takes three minutes to transfer the complex from a traveling state to a combat one and vice versa.