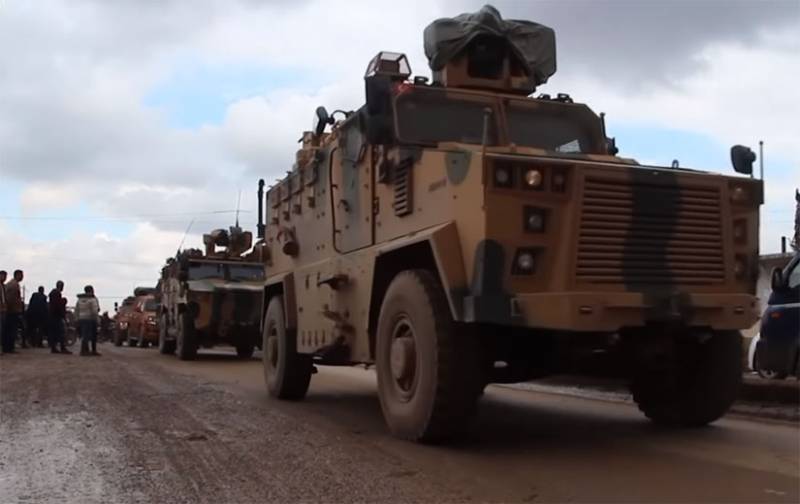 From Syria, there are reports of losses among the military personnel of the Turkish military contingent. We are talking about an incident that occurred in the province of Idlib.
According to recent reports, a column of Turkish military equipment was moving along the M4 highway. An explosive device fired on one of the sections of the route. It is noted that this is probably a land mine.
The Turkish Ministry of Defense confirmed the information about the explosion in Idlib and reported that as a result of the explosion, one Turkish soldier was killed, another received numerous shrapnel wounds.
At the same time, the Turkish main military department claims that the explosion thundered "about 250 meters from the road." About how powerful in this case was the same "land mine" that caused losses in the Turkish military contingent, is not reported.
Meanwhile, there were media outlets who saw the "Russian trace".
So, some Israeli and Arab resources, including News.co.il and Al-Kuds ai-Arabi, came out with materials that stated literally the following: "Russia can be behind the sabotage." On what basis such conclusions are made, not reported. Except for statements that "Russia may try to take revenge for Libya." Apparently, the main emphasis in this case is on trying once again to increase the degree of tension in relations between Moscow and Ankara.