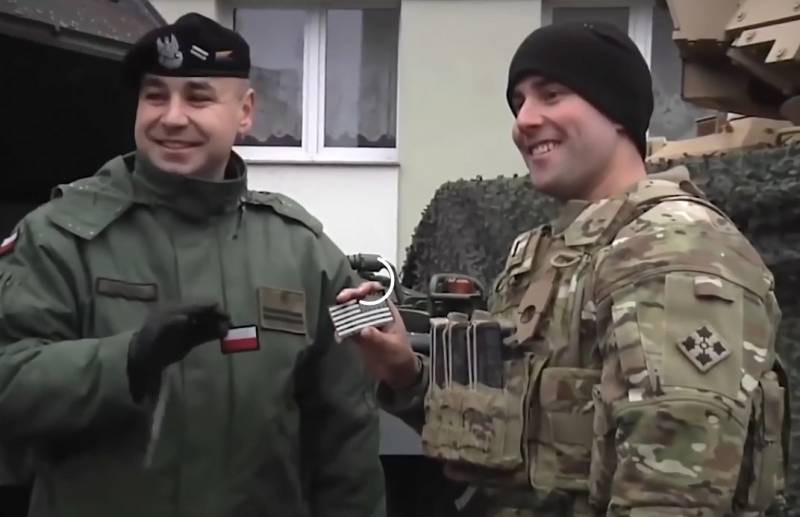 Poland has already received the status of the main instrument of the United States in the confrontation with Russia. Using Warsaw, the Americans in various ways provoke Moscow.
This is argued by the Chinese edition of the Phoenix.
After the collapse of the pro-Kremlin Warsaw Pact Organization, Poland acted recklessly, trying with all her might to become part of the Western world. Warsaw is trying very hard to please the United States, so its policy and military strategy are openly hostile to Russia.
Of course, Russia could not fail to notice the increasing military maneuvers of NATO countries near the borders of our state, on Polish territory. The author of the article in the Chinese publication believes that Russia is not going to tolerate such unfriendly behavior of Warsaw and intends to take retaliatory measures:
The polar bear is not going to be an obedient bear.
Therefore, despite the coronavirus pandemic that broke out this year, Russian Defense Minister Sergei Shoigu announced large-scale exercises involving the Baltic
fleet
and the 6th combined arms army.
Chinese journalists note the special role that the United States assigned to Warsaw:
Poland is given a more active role as a strange henchman in comparison with other European countries.
They're even ready to accept the American nuclear
weapon
, which Germany demands to remove from its country.
Phoenix concludes that Poland is becoming the main battleground between the two superpowers - Russia and the United States. Therefore, she will have to pay a high price for her pro-American behavior and unfriendly attitude towards Russia.