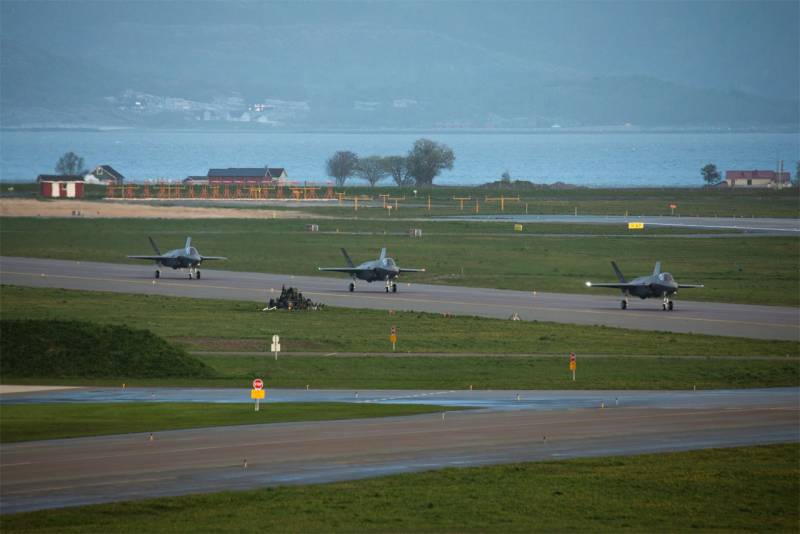 Norway received the next batch of F-35 fighters of the "northern modification". We are talking about fifth-generation fighters that landed at Erland military base after more than a 10-hour flight from the United States. In the United States, they note that the flight of the three fighters was in normal mode.
These fighters are referred to as the "northern modification" after they began to make certain changes in connection with the problems that were discovered during operation in the northern latitudes. Problems arose when the F-35 landed on the GDP of low-temperature aerodromes during the autumn-winter periods. They are connected with the fact that the brake track of the aircraft was significantly higher than in those cases when landing was carried out at airfields far from northern latitudes. To reduce the path length, before landing the runway, the Norwegians began to process it with a special compound, but in the end it began to be associated with an increase in the degree of wear of the material of the F-35 chassis wheels.
Data on such problems was handed over to the manufacturer, and after a detailed study, he decided "specially for the northern version of fighters" to change the composition of the material of the wheels of the chassis in order to compensate for the increase in mileage. The problem also consisted in the fact that it was impossible to simply create material with increased frictional force, because in that case he would "steal" energy when the plane took off. What specific changes were made to Lockheed Martin, for obvious reasons, are not reported.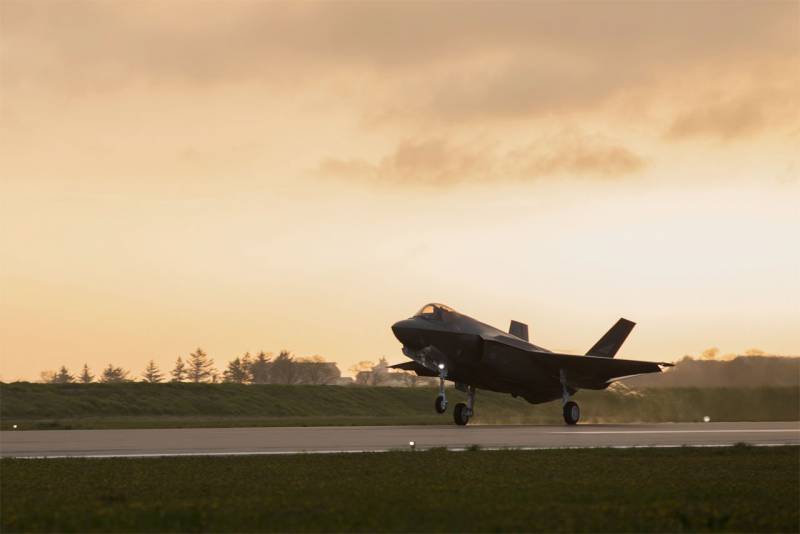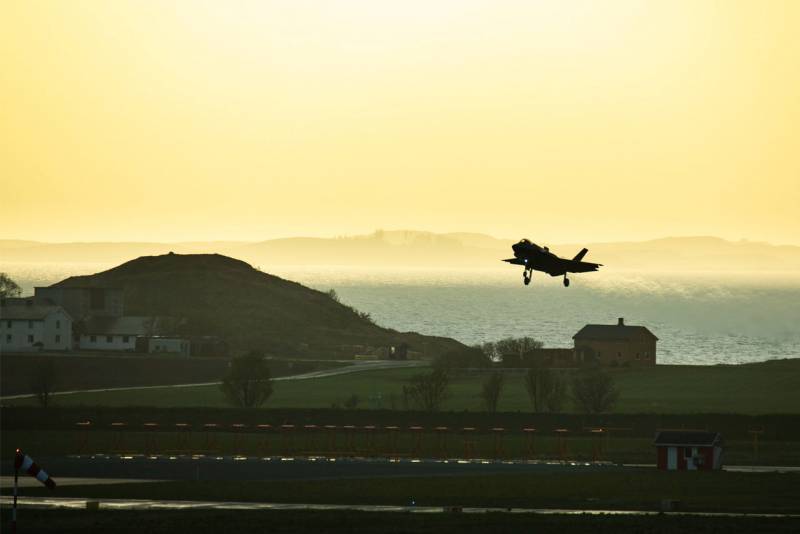 According to the latest information, Norway will receive all contracted 5th generation fighters by 2025. The first F-35 pair for the Norwegian Royal Air Force was transferred at the end of 2015. Then, Norwegian pilots began training flights in the United States under the supervision of American instructors.
The United States began to use similar fighters ("northern modifications") at their bases in Alaska.