Neftian, sir!
The merger of business with power in Russia exceeded all known in
stories
examples, only ordinary people from this, apparently, neither cold nor hot. For many years to come, Russia got hooked on an oil, or rather, an oil and gas needle, and talk of the need to get off it has long been commonplace. However, today, it turns out, it's time to renew them.
In addition to the coronavirus pandemic, this also suggests a long-term rollback in oil prices, associated not only with the stagnation of the world economy, but also with the price war of Russia and Saudi Arabia. One gets the impression that this war was only a little slowed down by the OPEC agreement with all possible pluses.
It is impossible to recall who was the first to resume the discussion, but the first to whom the media drew attention was, of course, Anatoly Borisovich. For the Russian oil industry, the "privatizer of all Russia" is not a stranger at all. It was he who, in the mid-90s, as the head of the State Property Committee, painted the oil bins of his homeland for oligarchs.
True, it was not without a small puncture when the young business empire of Mikhail Khodorkovsky took away the extremely attractive company Yukos from under the noses of its competitors. With Gazprom, the number with collateral auctions was unsuccessful then, but now it's easier for anyone because the natural gas monopoly is still formally registered with the state. Rosneft also seems to have returned to the sovereign wing, and even with the replenishment of the runaway and former oligarchs.
Who really rules the ball in these business monsters, no one needs to explain, and not only in our country. In general, everything in modern Russia, more precisely, almost everything, has developed according to Chubais. And now it is he who effectively compares the world oil market with a dead horse from a famous cowboy proverb. He confidently declares that for the oil market, the collapse in prices has become a "bell".
As you can see, it's not just that the former omnipotent deputy prime minister and reformer of the electric power industry eventually retired to the super-technological Rusnano. It is simply much more convenient there to behave a la Bill Gates and broadcast about the problems of technically obsolete industries. Does he at Rosnano, which has absolutely done nothing worth the technological breakthrough in Russia, do not know what technological backwardness is!
Moreover, Russia somehow and without Rusnano suddenly broke into the top list of countries in terms of digitalization of the economy and network coverage of the population. Chubais has no doubt: "If the horse is dead, you have to get off it." As if hundreds of thousands of highly qualified employees, by the way, are not working in the Russian oil industry. And as if this oil industry today brings nothing but losses to the country.
Just like the "Yabloko", once popular with a democratically inclined public, and all sorts of different people who joined them, they convinced us that a renewed Russia does not need an atom, it does not need space, and generally nothing is needed from what is expensive. Where is Yabloko now and where are our space and nuclear industries now?
Companions and heirs of Grigory Yavlinsky fled in different political angles, but the "I" itself, by and large, is neither heard nor visible. But Roscosmos and even more so Rosatom are now the most locomotives of the Russian economy 2.0, or, if you like, 5G. And they regularly provide orders, among others, even the Chubais Rusnano.
No, our ex-privatizer and ex-reformer does not require, for example, to close the West Siberian oil field, but it strictly requires a decision on the strategy ...
Russia on the needle
However, jokes aside. Climbing off an oil needle, and as early as possible, Russia, of course, can lose a lot in income, but investments in non-oil sectors have already shown their higher efficiency. Including with investments through Rusnano, no matter how much Anatoly Borisovich's subordinates bite for themselves there.
Another thing is that this does not guarantee a breakthrough. In the modern world, no one guarantees anything to anyone. But priorities really need to be changed. There is no arguing with Chubais. It is no accident that he was so quickly supported by the head of the Accounts Chamber of the Russian Federation, Alexei Kudrin.
In the best years of Chubais, Kudrin was a modest clerk in the administration of President Yeltsin, but quickly climbed up, and now he is another of the cohort of liberal bureaucrats. This is exactly what the opposition called the current business elite aptly, in the old way. The new, and now already old, even very old president, seems to have found for Kudrin the very place where at least a little more benefit from him than harm.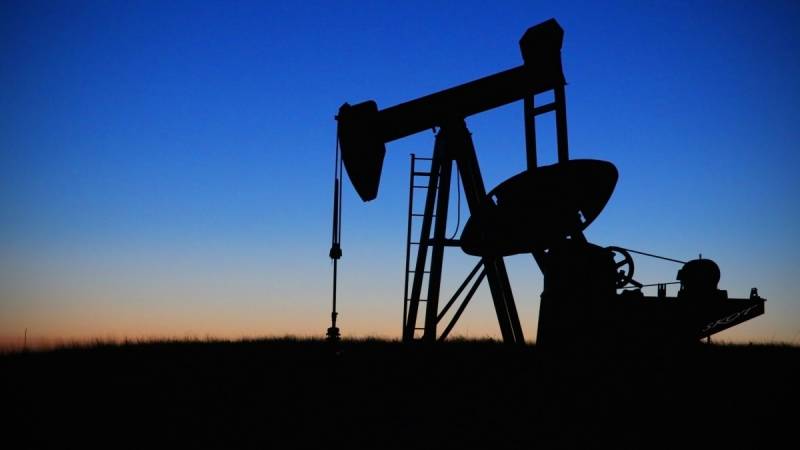 Alexei Kudrin, like Anatoly Chubais, also believes that there is no sense in getting out of the needle forcibly. Who in their right mind will refuse multibillion-dollar incomes! But for some reason, he also does not offer to seriously change the approach to the industry in terms of taxation and control by the state.
What does it offer? In principle, there is nothing special - for starters, to transfer rents from the oil industry, from which it is no longer necessary to expect such returns as in the last two decades. Where to transfer? Into the sphere of new technological solutions, into numbers and innovations, but with a reservation. This can only be done if Russia manages to get ahead of other countries in this.
So far, as you need to understand Alexei Leonidovich, has not yet been ahead. And there is simply nothing to take rent seriously. Kudrin did not even remember about state investments in R&D, which we cannot compare with either the USA or China, perhaps because he does not know.
But on the occasion of innovation, the head of the country's main control body speaks very broadly, but so addresslessly, that it reduces cheekbones. What is at least such a passage worth:
"... innovation requires a different institutional and regulatory environment. In recent years, talk of supporting private initiative has become a ritual, but there is no real turn to face the business. "
Well, then in the publication, which considers itself almost the most business in Russia, the very ritual thing goes:
"This needs to be done now without delay, and not only within the framework of the anti-crisis policy: on the horizon of the next three to four years, we must show real results in this direction."
And pulls to pull: must, but not obliged. And one can be even more honest: any whim for your money. Or are you, Mr. Kudrin, even as the head of the Russian joint venture, still waiting for a technological breakthrough when the structures you control put real pennies into real technologies?
The same "Rusnano" of Mr. Chubais has already demonstrated all its skills in the development of budget billions and its complete failure in terms of real return. Fortunately, strict customers from the same nuclear or space industries are not very affected. That is what our most science-intensive industries have to do with.
In the light of recent events, it's better to keep silent about medicine. The most innovative development there is a muzzle. Meanwhile, at this particular moment, private innovation with government investment cannot compete by definition. The scope is not the same. But from the heights of power and wait, as they say their sacramental: "There is no money."
It seems that we will again have to rely on the enthusiasm of the old scientific staff and young hacker programmers who are ready, as before, to advance without any support from above to promote both robotics, and 5G, coupled with environmental innovations, and alternative energy with the development of unique materials, even polymer and metal , even composite.