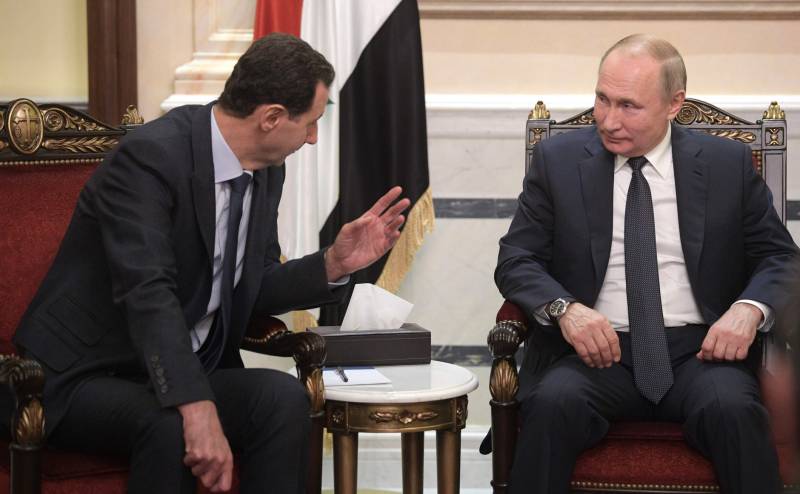 American analyst Robert Rabeel presented material in which he said that the United States mistakenly perceived the map of the Middle East. According to Robert Rabil, this misreading has a number of negative consequences, including erroneous conclusions. An example is given of the thesis that was uttered in the United States for several years. This thesis sounds like "Assad must leave."
In the publication The National Interest, the author writes that from the very beginning of the Syrian armed conflict, American authorities predicted the "collapse of the regime" of Bashar al-Assad.
Rabil writes that both the series of recent media publications about the allegedly "tired of the Assad regime of Russia" and that "Moscow is curtailing the support of Damascus" leads to a misinterpretation of what is actually happening in the SAR.
Rabil for NI:
Such a reading of the political map of the Middle East and Russian politics in Syria is fraught with erroneous assumptions similar to those that predicted the collapse of the Syrian regime in the first months of the Syrian confrontation.
Rabil, who has authored publications like Damascus for Dummies and Why Assad Doesn't Bother Obama (from 2011), says that American analytical and political circles are still making a mistake. The author notes the following: today in the USA they pay attention to what the media write about Assad's high corruption and that no more than a third of the country's population would vote for him. Rabil says that even the State Department is based on these statements, shaping its Middle East policy.
From the article:
The State Department of Rights, arguing that Russia uses military power, proxies, and misinformation to expand its influence. However, it is completely wrong to limit Russian politics to the aforementioned dubious foreign policy instruments.
The analyst believes that Russian influence in the Middle East is made up of many factors, many of which are overlooked in the same State Department. According to Rabil, it would be worth appreciating
history
Russia "since the time of Peter the Great and through the prism of the victory of Russia over the Ottoman Empire and the signing of the Kuchuk-Karnayijsky peace treaty."
Rabil:
The role that disappeared after the collapse of the Soviet Union once again turned into a vengeful tone under Putin, combining elements of geopolitics, the ideological opposition of the great power of the American unipolar international system and religious pluralism based on the fight against radical Islamism and the support of religious minorities.