In China, the fact of the appearance of an American tanker aircraft over the Taiwan Strait aroused indignation. This is a strait, the eastern shore of which is the island of Taiwan, and the western - the PRC, which considers Taiwan an integral part of China.
It became known that the KC-135 air tanker was above the waters of the Taiwan Strait in order to refuel the Boeing RC-135 strategic aerial reconnaissance aircraft. According to the latest data, RC-135 carried out reconnaissance in the aforementioned strait, as well as in the waters of the South China Sea, observing the actions of the Chinese naval ships
fleet
.
The Chinese reaction was not long in coming. It is noted that "instead of focusing on combating epidemics, Washington is still engaged in provocations thousands of kilometers from its borders." It is added that the time for aerial reconnaissance at the Chinese borders is becoming longer and longer, and therefore the United States has already decided to use the option of refueling air reconnaissance.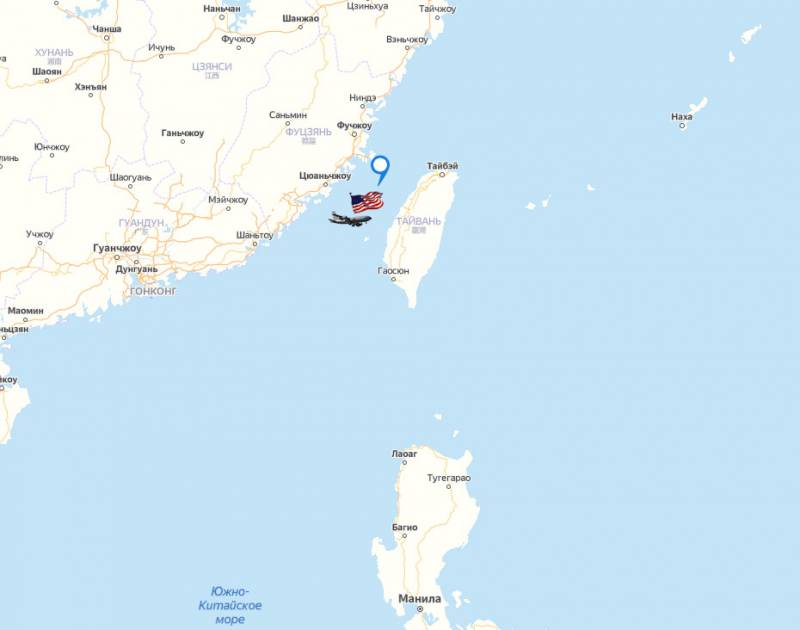 The outrage of China is primarily due to the fact that Beijing considers the Taiwan Strait to be actually the internal reservoir of the PRC, since, as has already been said, the island of Taiwan belongs to the territory of the PRC.
It is worth noting that the emergence of funds
aviation
The United States in the Taiwan Strait, apparently, is part of the same American program, under which the other day, American aircraft flew in the airspace between the Kuril Islands, heading for the Sea of ​​Okhotsk.
In China, the appearance of US Air Force planes over the waters of the Taiwan Strait was called an attempt to impose its hegemony in the Asia-Pacific region.
From which specific base an American tanker was flying, was not reported.