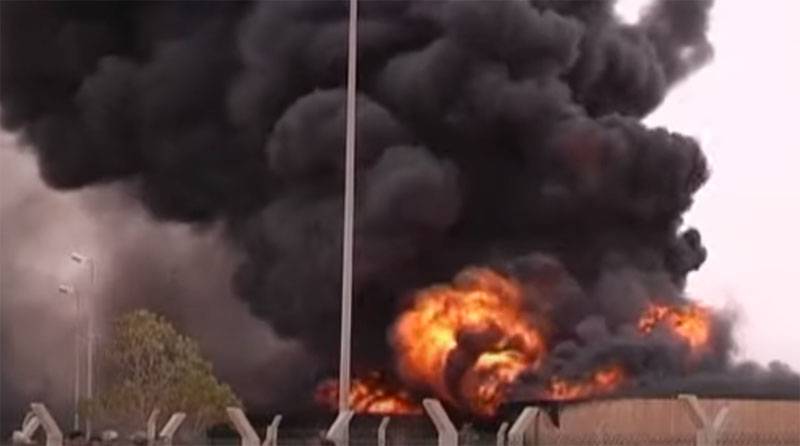 The network published satellite images of the territory of the Libyan Misrata air base. We are talking about images dated May 14. The so-called Government of National Accord (PNC) of Libya states that a powerful explosion occurred on the territory of the air base, which was caused by improper handling
weapons
and ammunition.
The Libyan National Army, commanded by Marshal Khalifa Haftar, said the arsenal at the base in Misrat exploded as a result of an air strike.
We are talking about the territory of a military base, the creation of an updated infrastructure in which Turkey was engaged. There were created warehouses for storing weapons and ammunition, delivered primarily from the same Turkey.

According to recent reports, the UAE Air Force inflicted a blow to the base in Misrat. It is noted that shock drones were used. About what exactly were these UAVs, not reported. However, the network suggested that it was a Chinese-made drones. This information is not commented on by the United Arab Emirates.
Map of the distribution of forces in Libya (Turkish television channel TRT Haber):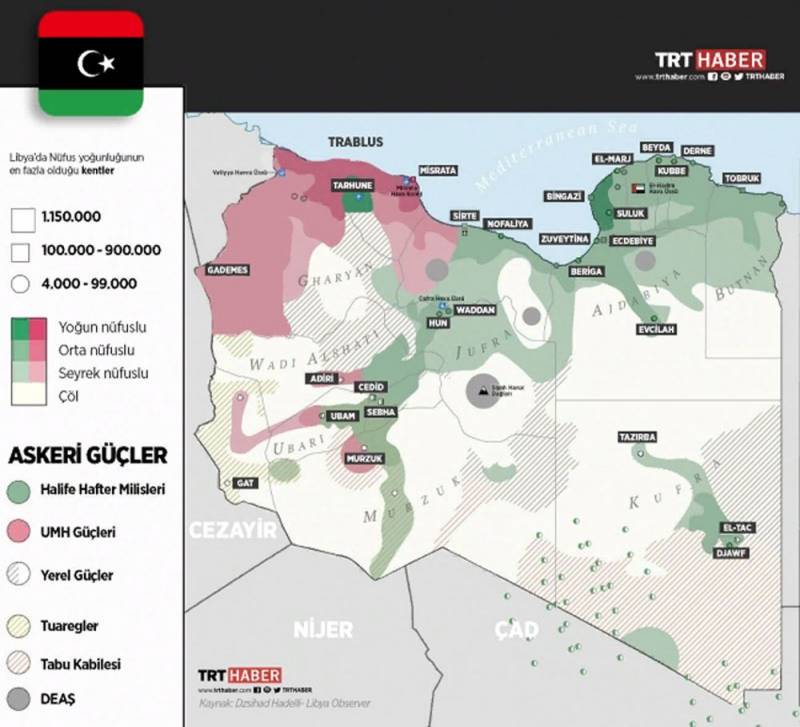 Videos with columns of smoke over a military base in Misrata were posted about 3 weeks ago:
The stored ammunition can be seen exploding after the #UAEAF's airstrike. It had taken months for an engineering unit of #Turkish Army to construct those bunkers to protect #GNA's weapons & TB2 UCAVs from drone strikes of #Libya National air force at #Misrata flight academy. pic.twitter.com/mjx878h4IU

- Babak Taghvaee - Μπάπακ Τακβαίε - بابک تقوایی (B) (@ BabakTaghvaee1) May 6, 2020