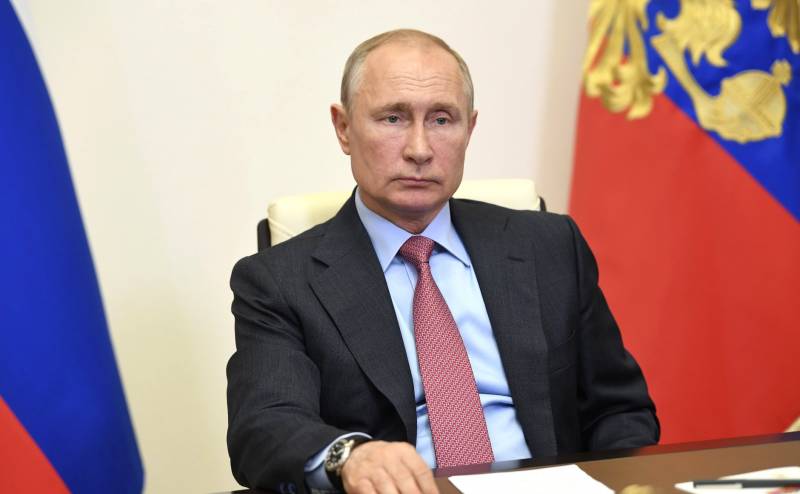 The newspaper Izvestia published an interview with the president of the Public Opinion Foundation (Public Opinion Foundation) Alexander Oslon. The interview touched on numerous issues, including one that related to the time in power of Vladimir Putin. Alexander Oslon also spoke about the most popular politicians of our time.
According to him, the most popular politicians among citizens of the Russian Federation (in addition to President Vladimir Putin) are LDPR leader Vladimir Zhirinovsky, current cabinet chairman Mikhail Mishustin, Defense Minister Sergei Shoigu, and Foreign Minister Sergey Lavrov.
Alexander Oslon, characterizing the main "parameters" of the "Putin era", notes that they depend on a specific period of time. According to the president of the FOM, if we talk about the zero years (2000s), then this is a remission, if it's about the 10s (2010s), then this is a defense capability.
Oslon believes that this is what will go into the textbooks
stories
in the paragraph on the time during which the country is led by Vladimir Putin. And also in the textbook "they will reflect the victory over the coronavirus". There, according to the head of the POF, the theme of reunification with Crimea and the revival of the concept of "we" will be included.
It was such a question (about what will go into this paragraph) that was asked by the journalist
"Izvestia"
).
With some theses, Alexander Oslon is already arguing on the net. In particular, doubts are expressed that the civil "we" against the background of what is happening in the country have truly strengthened in citizens. The main reason for this kind of doubt is the continued socio-economic differentiation and a new challenge - distance from each other.