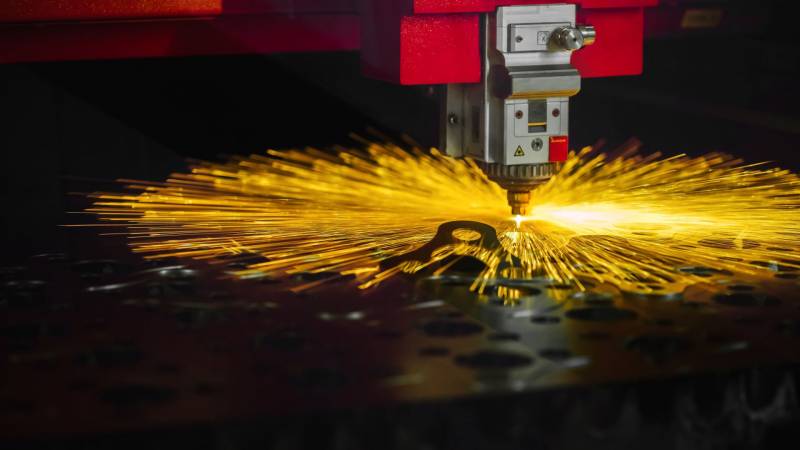 From time to time, different countries begin to stir their potential rivals with news of powerful lasers that are about to begin to incinerate all living and non-living things. In principle, all the leaders were noted: we, China, the USA. "Laser Tag" has long become something so familiar, and in this regard, I want to speculate on exactly how real and serious everything is.
The only thing that bothers is the slightly muffled sound of a circular saw, which comes from under the topic of lasers.
Once again, the baton was taken in the United States. The video about the new "combat" laser, placed on the ship, did quite well to excite those who did not think much of it. Understanding people grunted skeptically, but the general mood was all in the good old style of "Hurray !!!" Because american
weapon
all win a priori.
We smack because people are skeptical and realistic, right? Well, the "analyzes" started right away: who has the coolest laser, and who can cut the tank tomorrow?
Well, I don't know the tank, but budgets are easy. Therefore, we can say that the era of cutting budgets with lasers has come.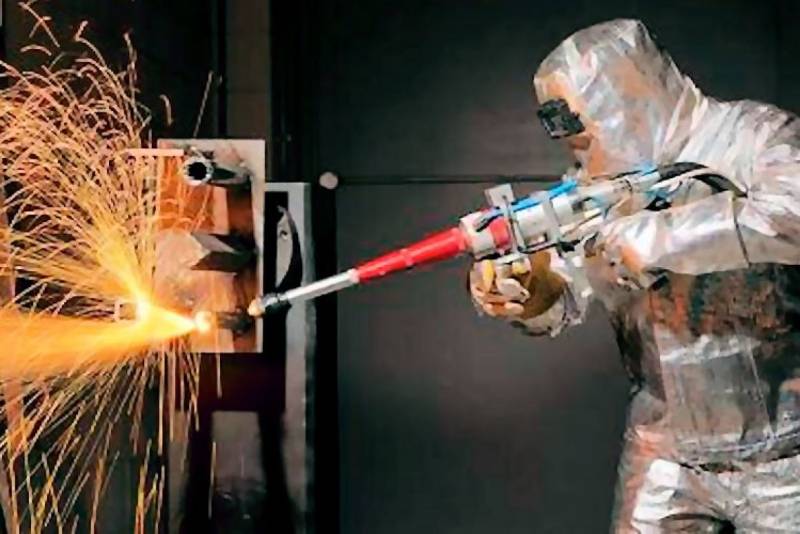 Today, many are trying to do it. Sweaty faces work Americans, Germans, Chinese, Indians, British, Japanese, and ours, too, seems to be in the subject.
The year before last, not bad, so the Chinese lit in the literal sense of the word, showing their LW-30 laser at the air show in Zhuhai. They promised to burn with this laser not only drones, but even small boats.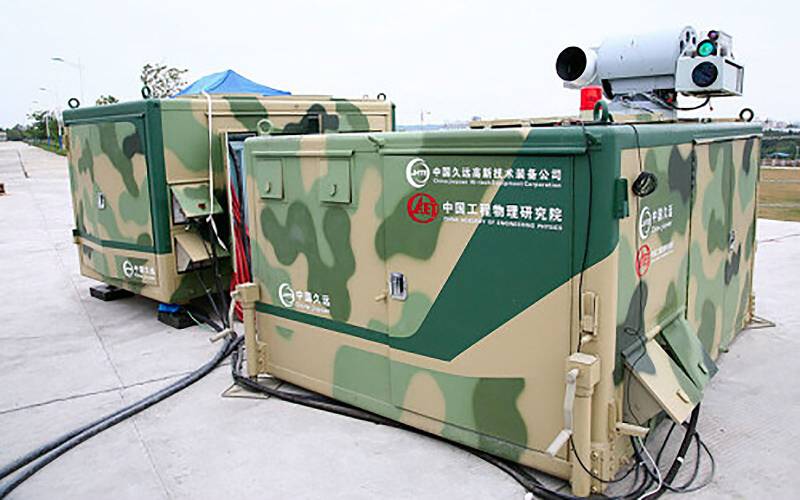 Of course, the achievements of the neighbors should be treated with a fair amount of skepticism, because a laser with a power of 30 kilowatts on a wheeled chassis is not bad, but it does not look very serious. Approximately the same as the "laser assault rifle" ZKZM-500, which was supposed to burn all living things at a distance of up to 800 meters.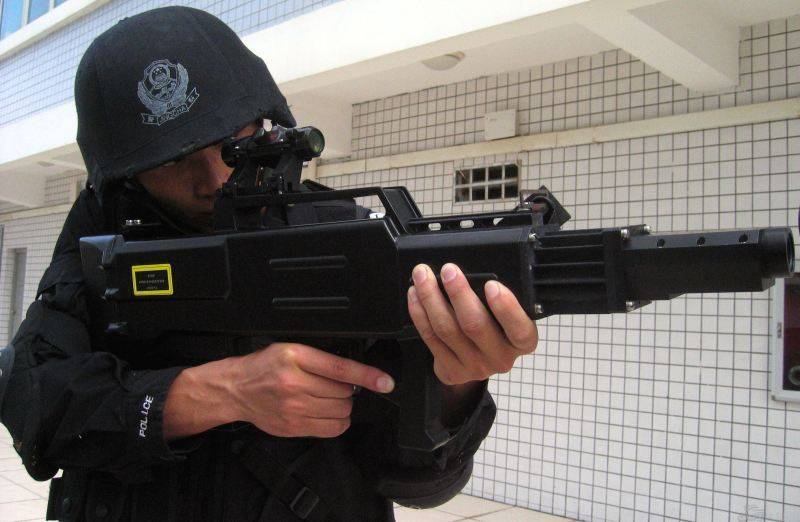 Although the non-lethal rifle WJG-2002 in the Chinese security forces is and is used to blind.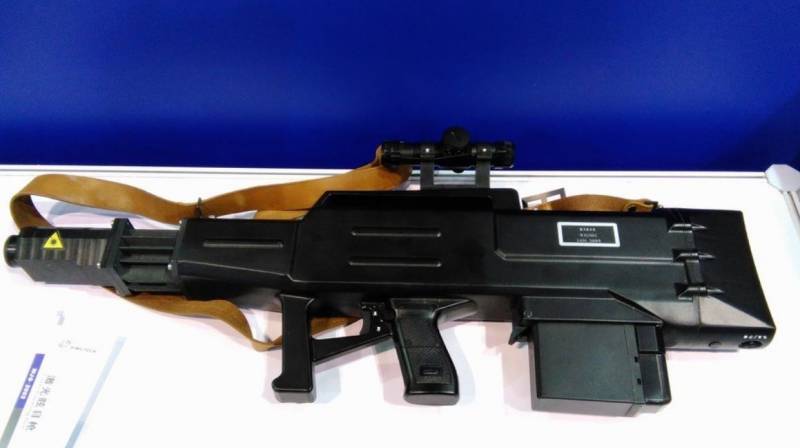 I also found an "Iron Ray" from Israel, which breaks out of the "Iron Dome". Well, everything they have there is iron ... And also on the road. It seems like this ray should destroy something by irradiating for 5 seconds. Then everything, the batteries run out.
However, everything is so classified with the Israelis that apart from the statement about the successful tests, there is nothing more intelligible.
All these batteries and diesel generators do not look serious, to be honest. This applies to "Relight". Puffed - and that's it. Then we charge. Or the power station must be at hand. Preferably atomic.
For Americans, with their topic of placing lasers on ships, everything looks a little more serious. A ship is still a more stable energy platform than one or two trucks. And the power plant there is many times cooler.
Well done Americans, having burned themselves with the YAL-1A installation, which they stuffed into the Boeing-747-400F and with which they were going to burn our ballistic missiles ...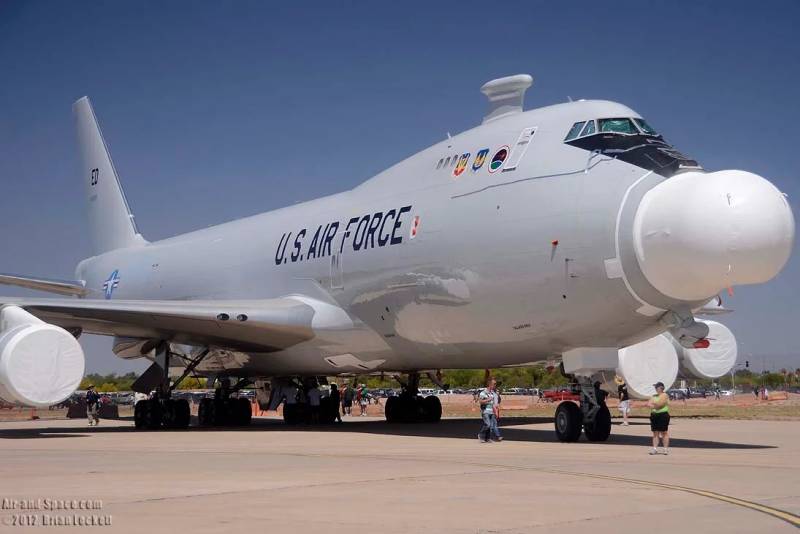 As a result, having become a little disgraced and ditching a certain number of billions, the US military began to deploy lasers on ships.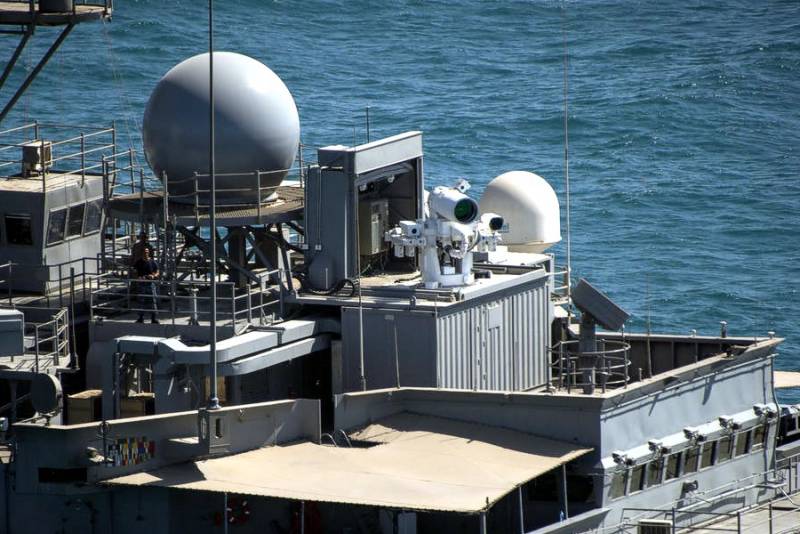 And even (as National Interest writes) they tested (naturally, successfully) the LaWS (Laser Weapons System) system somewhere in the Persian Gulf. Allegedly shot down a drone and mines "pi-piu" did. How mortal was this deadly? I did not find any references.
It seemed that our business was not idle, and even at the turn of the collapse of the USSR, the 1K17 "Compression" laser suppression complex was recommended for use after testing. But "Compression" was not a combat laser, but a means of counteracting optical and electronic devices.
But since the Soviet Union collapsed, no one really needed Compression either. Now, based on 1K17, they made MLK, a mobile laser complex with approximately the same characteristics, but smaller in size. Technology after all ...
Well, "Relight". It seems like we have such a complex.
Why "like"? Because everything is very secret. Secret "Poseidon" and "Petrel". If you believe Andrei Mitrofanov and his publication on the site
"Military Review"
, then nothing is known about Peresvet. Zero. Only all of these "presumably by analogy with foreign samples" and so on.
On the whole, this "statement on conditional combat duty" somewhere in Tmutarakan does not look more serious than the American minesweepers.
And where there is doubt, there is criticism.
Here are the Chinese successes in the world amicably ridiculed. I did not like the rifle. And, by the way, everything is quite justified. Everyone who could play lasers place them so that there is a power station near by. The Americans use the ship as a platform. And here is the battery. Not serious.
In addition, all this hype around the laser from the point of view of smart people does not cost anything at all. From the experience of using the LCC, we can immediately say that such a laser, as today, can be used exclusively in ideal conditions.
Dust, sandstorm, rain, snow, fog, smoke - all this becomes an insurmountable barrier to the laser. Sorry, this is physics, which cannot be undone. And therefore, speaking of the possible defeat of the target by the laser, we are talking about working in ideal weather conditions, line of sight and a short distance. A small distance - because the scattering of a light beam in the atmosphere also cannot be undone.
And here is the moment of truth: well, why bump up huge amounts of money into a frankly unproductive means of destruction? Well, it will give a very large laser, connected to the nuclear power plant, an impulse and will blind or melt a rocket from a distance of 10 km. And the average battery with 5 km. And the rocket in the old fashioned way will not blind, but simply destroy the target from the same 30-300 km. Easy, as they say, and at ease.
Yes, there is a nuance here. The laser beam does not require ballistic corrections, it is easier to aim at the target, it does not depend on many physical factors (Earth curvature, wind, gravity, and so on), it is faster than any rocket. This is an advantage.
Well, the relative cheapness of one "shot". Plus a rather large "ammunition" if there is a power station near by.
The disadvantages include the above-mentioned physical weather factors. The plus is that the laser delivers many times less energy to the target than a rocket or projectile. But, unlike a single-shot projectile or rocket, the laser can affect the target for quite some time. With possible adjustment.
The question of which is greater, disadvantages or advantages, is still open. So far, lasers are very bulky and awkward complexes. Five trucks "Relight" - what kind of mobility are we talking about?
We can say that today laser weapons are like aircraft carriers. Some kind of elitist affiliation, because the understanding and perception of the laser as a real weapon is still very far away.
Laser guns with megawatt power could provide a target hit, but a megawatt laser - forget about compactness and efficiency. And the power of up to 50 kW is just to blind the demonstrators, a purely police non-lethal weapon.
Something sane happened to the Americans when they put a 150-kilowatt laser on the landing ship "Portland". It was with this laser that a target UAV could be shot down by prolonged heating of the target. But - they could.
In general, it is worth looking at movements in the USA carefully. They strike if not with a laser beam, then with quantity and perspective.
The Americans continue to work on a program to create land-based and airborne laser weapons. Marine seems to have been mastered at the initial stage.
The list of programs is very long. You can find everything in it - and air-launched missile lasers, and handheld laser infantry weapons, and laser guns for ground-based armored vehicles.
In the air, Boeing and Lockheed fruitfully worked with the YAL-1. The Boeing 747 successfully shot down missiles with this laser, and the laser power reached the cherished megawatt mark. However, the program was stopped precisely due to the fact that the use of this heavy and clumsy monster in real hostilities somehow did not look optimistic, and in addition, the missiles were more effective.
But Northrop and Rayon today continue to work on the M-SHORAD program, Maneuver Short-Range Air Defense (short-range maneuverable air defense system). This is an armored car with a laser, designed to protect ground units from UAVs and other small aircraft.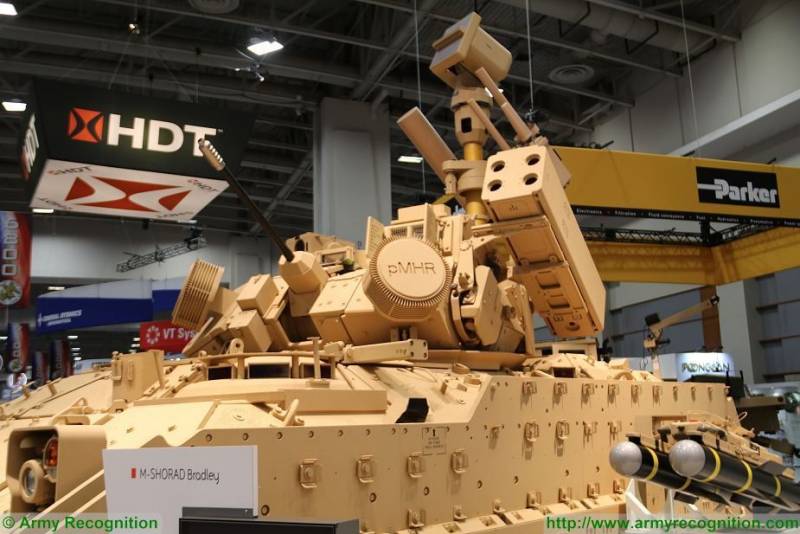 The Americans want to reach a power of hundreds of kilowatts, which will ensure a quick burn of the target within a second or even less in time of exposure. The installation has already demonstrated the successful defeat of the UAV, and the US military department announced its intention to acquire 144 M-SHORAD units for itself, with the first 36 units to be received already in 2020.
But M-SHORAD has a competitor. This is HEL TVD, or High Energy Laser Tactical Vehicle Demonstrator (demonstrator of a high-energy laser on a tactical vehicle) from Dinetics and Lockheed Martin. Also an interesting development, a laser plus a helicopter turbine with a generator as a power source. Cheap and cheerful, and also already knocks down the teddy bears.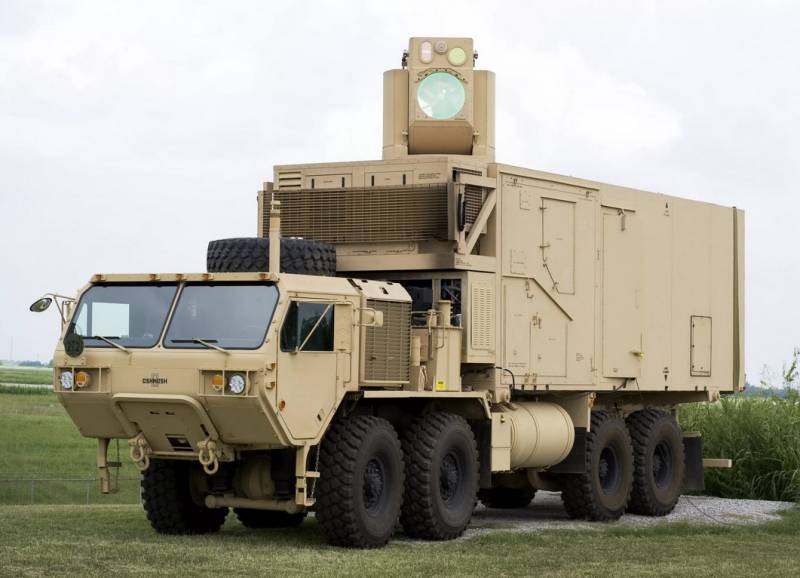 Feel the howl of a saw? So I feel. I hear.
And there is Israel and Turkey.
Israel has the aforementioned "Iron Ray", but the Turks were the first to successfully use the laser in combat conditions.
Nobody especially watched the Turkish developments, but in vain. Turks also clung to lasers and are making progress. It all started with individual SAVTAG models, together with the TUBITAK Institute, a state-owned structure in the field of high-tech developments. Like our Skolkovo, it only works.
As a result, all the developments were again transferred to the state concern Aselsan, the main producer of the Turkish defense industry. And in the end we got the Cobra armored car with a laser gun. The Turks demonstrated how she shot down UAV targets at a distance of about 500 meters.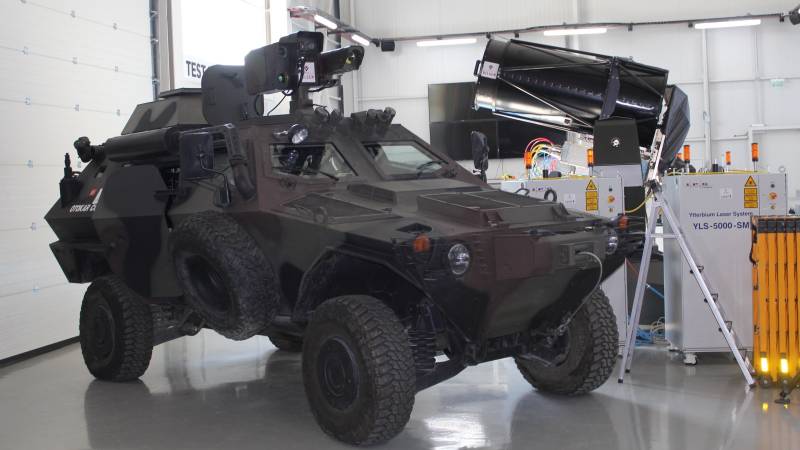 Meanwhile, Aselsan built a car with a 50-kilowatt laser based on a standard army armored car.
In the summer of 2019, such a machine was calculated to be in Libya, where the forces of the Libyan National Army Khalifa Haftar successfully attacked the forces of the Government of National Accord. On August 4, 2019, a Wing Loong II UAV belonging to the Haftar army was shot down with a laser gun.
So the first in
stories
combat use of lasers.
In general, it can be said that lasers have the prospect of moving from the category of expensive toys to the category of auxiliary weapons. But after many years and billions of dollars. Not earlier and not less. Today in the world there are no sufficiently large-sized and powerful sources of energy that can pump the laser and give the pulse the necessary amount of energy.
Therefore, today it is very strange to read non-scientific fiction fiction like this:
"For example, fog, smoke, any dispersed mixture in the air significantly weaken the power of the beam. Up to its complete impassability. However, in science it is known that this beam can be modulated in some magical way so that it overcomes such obstacles and turns into an active plasma at a certain distance in the right place.
...
Finally, food. Judging, however, by Peresvet's mobility, which is not very compact, but nevertheless, in Russia these issues were somehow resolved. It is possible that a compact nuclear installation, such as the one again described by Vladimir Putin, introducing a cruise missile with a nuclear power plant, can play a role here. Why not? If it works on one type of weapon, you can put it on another. Or perhaps a compact nuclear battery is used. But for sure we will obviously not find out about this soon.

Today, one thing is clear: lasers are already covering the sky of Russia from an enemy attack. "
(Source: https://masterok.livejournal.com/4972070.html.)
Yes, of course, if "magically", then no doubt, lasers cover the sky of Russia. Powered by a magical compact nuclear battery or a nuclear power plant of a magic rocket.
Continuous, in general, magic and triumph of new physical principles. Under the screech of the saw.
And what remains for us?
Seriously, but nothing. I repeat, combat lasers today are just entering the beginning of their development. And it's very difficult to say how long this road will be. Once huge multi-tower
Tanks
breakthroughs such as our T-35 and other projects (French and German) seemed the height of perfection and power. And literally after a decade, nothing was left of them.
And such projects in the military history of mankind were not just many. Hundreds, thousands of inventions ended in nothing. And this is normal.
It is possible that combat lasers will become real combat devices. And perhaps the quotation marks in the word "combat" will remain well-deserved. All this will show time and technological progress.
So far, UAVs can be shot down more cheaply and reliably than a multi-container combat laser complex. Perhaps the word "bye" is appropriate here, but ...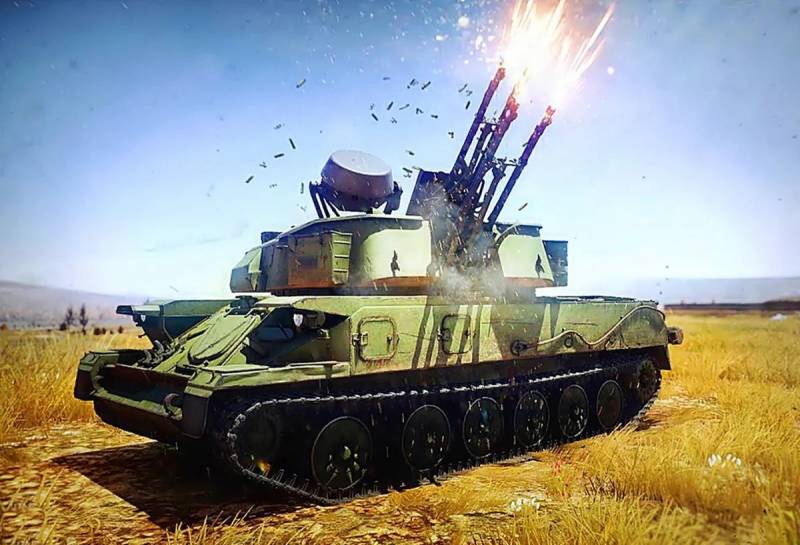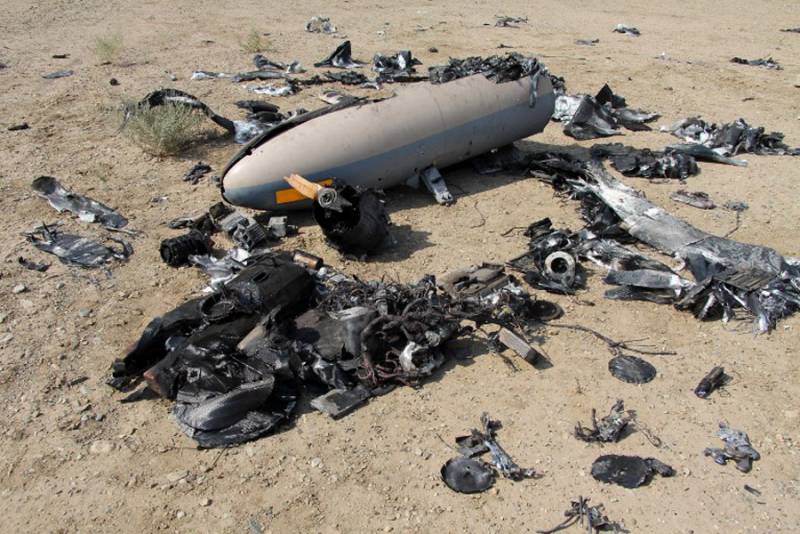 In fact, today, despite the laudatory odes and the statement that "lasers protect our sky," the laser remains a promising development. Very expensive promising development. It takes time and money. Money - especially.
And it is quite possible that the problems of energy sources and physical dependence on weather factors will either ultimately bury the very idea of ​​a combat laser, or again displace lasers into space, where it is not so dusty.
Which, I'm sure, will satisfy those who want to make money on it.