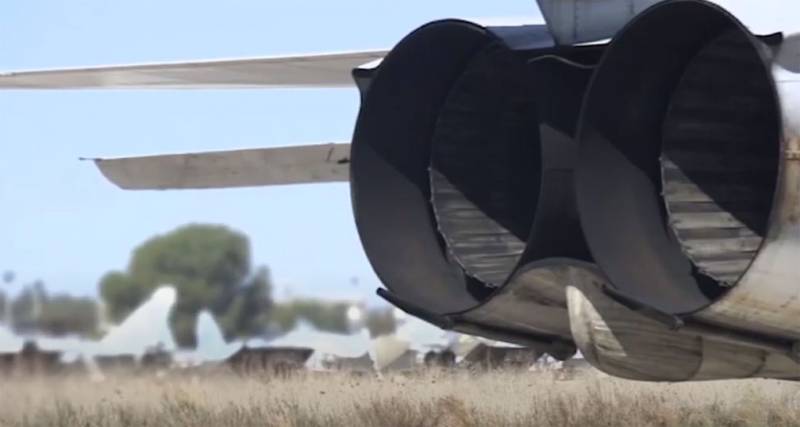 The US African military command continued to publish data that, according to AFRICOM, testifies to the transfer of Russian fighter and bombers to one of the Libyan airfields. Recall that on the eve of the African military command of the United States presented a series of images, which are designated as "evidence of the flight of the Russian air forces in Libya." Then the American General Townsend announced that Russia "there is no point in hiding its military presence in Libya."
It is noteworthy that the statements of AFRICOM are very vague commented on at the Pentagon. The spokesman for the department, Jonathan Hoffman, said he could not say for sure how many planes were flown to Libya. According to Hoffman, "about 14." At the same time, the official representative of the US Department of Defense did not use the term "Russian Air Force", but used the option "Russian aircraft", which can be regarded as "Russian-made aircraft."
Now AFRICOM claims that Russia allegedly first transferred the Su-24 and MiG-29 to Syria - at the Khmeimim airbase, where "the Russians repainted them, hiding the identification marks of the Russian air forces," and then sent them to Libya.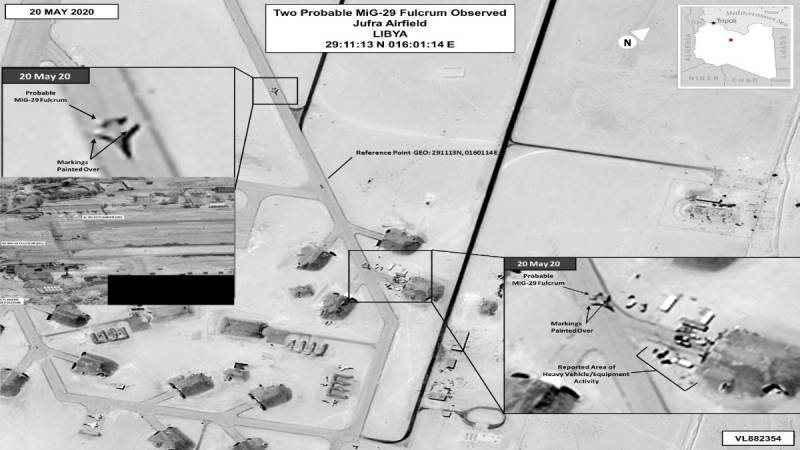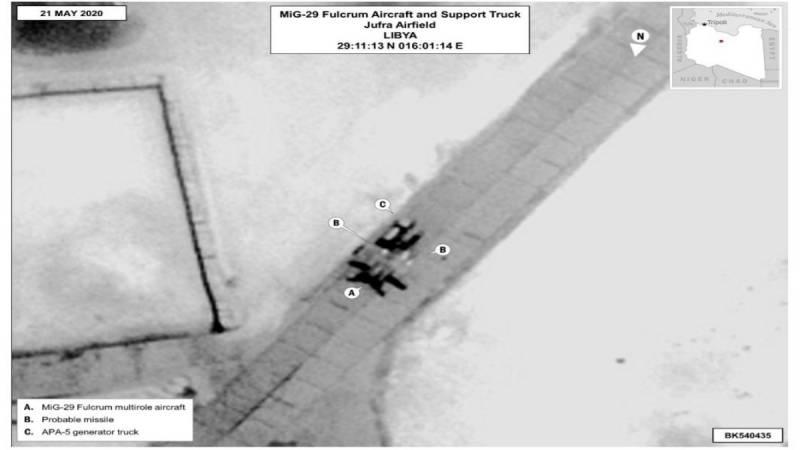 "Drawing" the route of the planes, the US African command claims that the fighters and bombers allegedly refueled in the Libyan-controlled Tobruk pro-Haftar forces, and only then arrived at Al-Jufra base.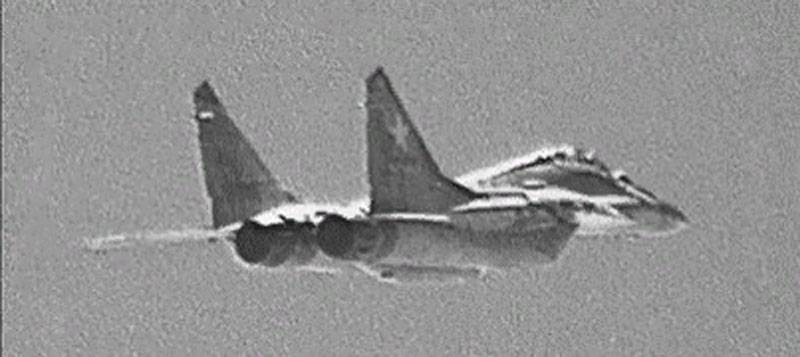 It turns out that AFRICOM contradicts itself, because the day before they published a photo with a fighter, in the tail of which a five-pointed star was visible. Really "underrepainted" on "Hmeimim"? ..