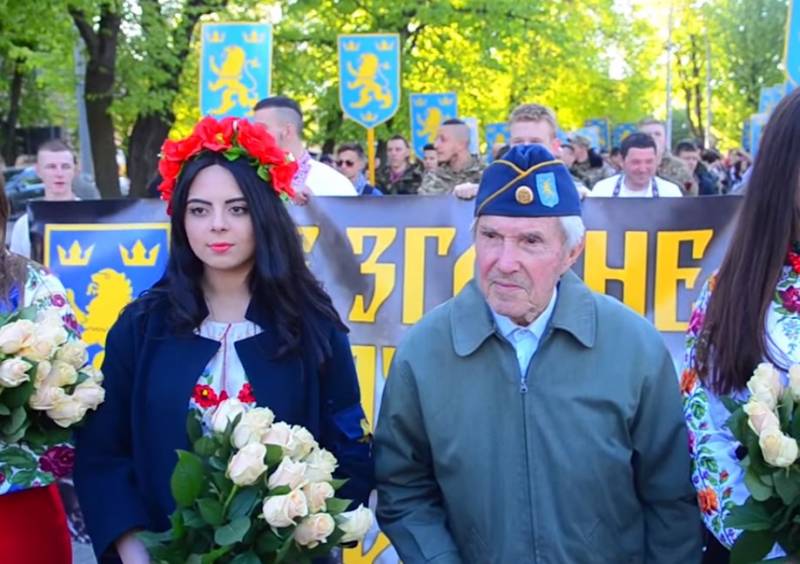 Back in 2017, the Ukrainian Institute of National Memory (UINP), headed by Vladimir Vyatrovich, issued a conclusion stating that the symbols of the SS division "Galicia" are not Nazi, which means they do not fall under the law "On the prohibition of communist and Nazi symbols". Today a court decision was made, according to which this opinion of the institute was found to be unlawful.
This was reported on the official website of the District Administrative Court of Kiev.
This is a military formation created by the Germans with the personal approval of Adolf Hitler from the inhabitants of Western Ukraine and led by German officers. This unit was part of the structure of the SS troops and performed various functions, including punitive. The full name of the division is the 14th Grenadier Division of the SS Galicia.
The lawsuit on the recognition of the Ukrainian SS men as Nazis (which in itself already looks strange (to admit the obvious), but not for today's Ukraine), lasted from 2017, when a lawsuit was filed on behalf of the Kiev resident Natalya Myasnikova. Three years after approximately 20 hearings, the court recognized that the symbols of Galicia belong to the National Socialist and are prohibited.
At the moment, in Western Ukraine there is a real cult of the division. There are memorials dedicated to the Ukrainian SS men, celebrations are held in honor of this armed formation.
It is interesting what will happen to this cult now - after a court decision.