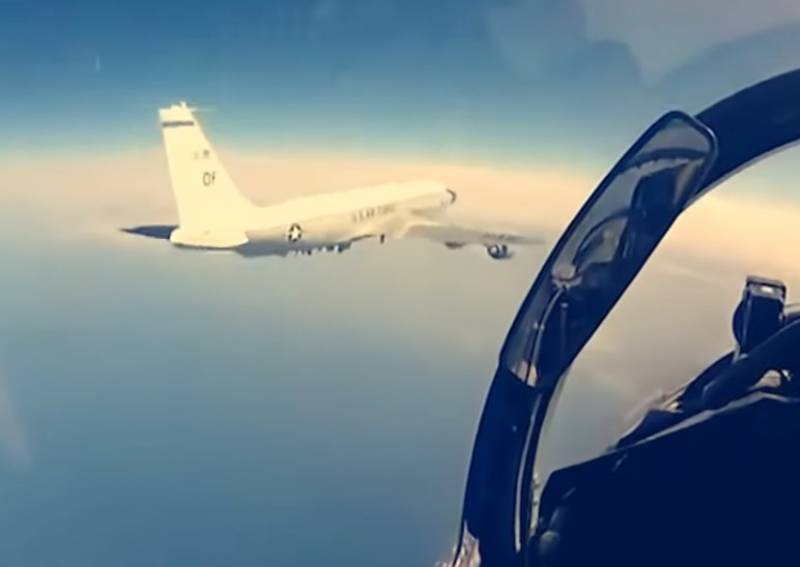 An American reconnaissance aircraft P-8 Poseidon was intercepted over the Mediterranean Sea. It was carried out by two Russian Su-35 fighters, a little more than an hour escorting an aircraft belonging to the US Navy.
This was reported by the press service of the Sixth
fleet
. The US military also published two short videos.
Both videos were filmed from the windows of Poseidon. On one of them it was difficult to consider anything other than the wing and engine of the aircraft. On the second, the Russian Su-35, flying nearby, is clearly visible.
According to the US Sixth Fleet Command, the joint flight lasted approximately 64 minutes. The US military believes that the Russian Air Force fighter squeezed a reconnaissance aircraft from two sides, preventing him from maneuvering safely.
In the United States, they managed to complain about the interception, saying that the Russian
aviation
"Acted unprofessionally."
The test pilot, Hero of Russia Anatoly Knyshov, a member of the Supreme Council of the Strong Russia organization, specifically commented on the situation for Military Observation:
We will do what is in our interests. Americans need to moderate their ardor and outright arrogance. This impudence has reached such proportions that they are trying to impose their opinions and their orders around the world. They talk about unprofessional actions of Russian pilots. In this case, I argue this way: it turns out that the Americans could be knocked down in general, then everything would have been professional. They already allow themselves to fly where they themselves pose a danger.