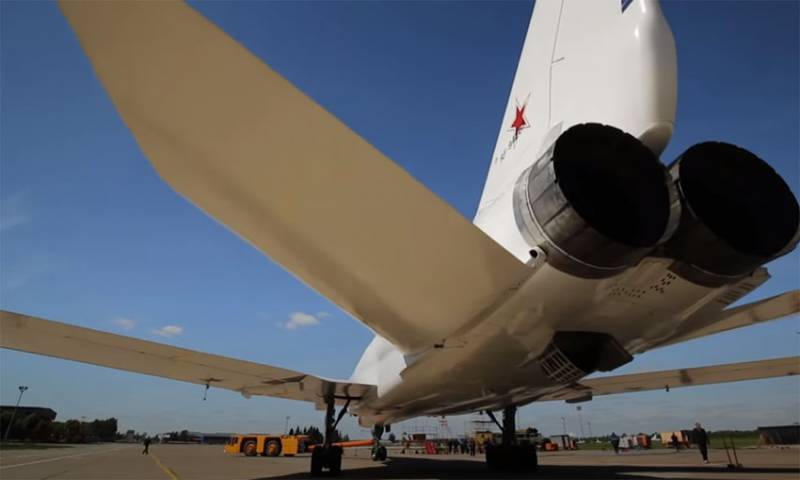 The next stage of testing the second flight model of the Tu-22M3M strategic bomber is reported. We are talking about a deep modernization of the missile carrier, which includes new aircraft avionics.
Information Service
TASS
, citing a source in the defense industry complex, reports that the Tu-22M3M has passed supersonic tests.
It is noted that the missile carriers of the upgraded versions have already completed five flights. During the fourth flight, the test specimen reached the supersonic speed without problems. Reportedly, the strategic missile carrier, created for the Russian Aerospace Forces, in flight on supersonic aircraft demonstrated stability and excellent controllability. All avionics avionics worked in normal mode.
Now the specialists of the aircraft manufacturing enterprise are evaluating the data that were obtained during the "supersonic" flight test. Such an analysis will allow us to conclude that the combat vehicle is ready for the next phase of airborne testing.
According to the latest information, the preliminary test package will be completed for the Tu-22M3M this year.