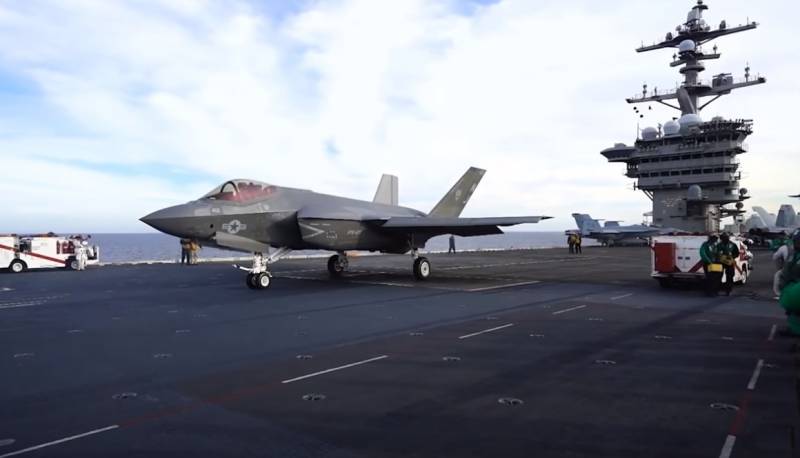 Noteworthy videos were posted on social networks. They depicted the F-35C fighter of the US Navy taking off from an American aircraft carrier. In this case, the catapult operates with the minimum power that is necessary for the successful launch of the aircraft into the air.
In the first video, the fighter, passing the ship's track at extremely low speed, "falls through" the deck. In other words, the plane descends below the plane of the deck. After a moment, the plane appears again, gradually gaining altitude.
In the second video, against the background of the ship's bow, the F-35C, taking off from the deck, decreases to a critical height, literally gliding over the waves. It even leaves an inversion trail on the water before rising into the air.
According to the author of the materials RCAF_Pilot, who posted them on Instagram, these maneuvers were part of the F-35C testing, in which the minimum catapult power needed to safely launch aircraft was estimated.
Good thing we have test pilots for this!
- writes RCAF_Pilot.
According to The War Zone, these were indeed tests, since the pilots did not transfer the machines to afterburning flight, which was logical in an emergency of this kind.
It must have been a hell of a workout!
- indicates The War Zone.
The network noted the composure of the pilot.