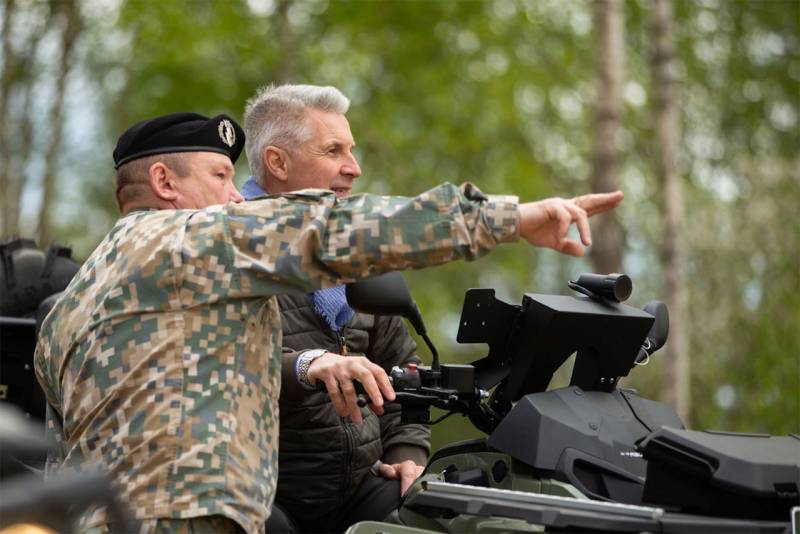 The Latvian parliament considered the proposal made by the country's defense ministry on amendments to the national security law. One of the innovations proposed by the military department is to implement a plan of measures in case of invasion of the country. Moreover, "intrusion" refers to various options, including cyber attacks on infrastructure and main networks in Latvia.
The relevant commission of the Latvian Sejm, which is responsible for national security issues, approved the amendments to the law from the Ministry of Defense.
In Latvia itself, the updated law is called the law against the "green men".
In particular, new legislative steps provide for the application of measures in case of crossing the Latvian border by "hostile armed groups." The option of taking measures in the case of the use of "hostile forces" unmanned aerial vehicles is being considered.
The law also prescribes measures to counteract "armed groups without identification marks." It was this point that gave rise to the Latvians to call the initiative a measure against the "green men".
At the same time, experts note some oddities of the legislative act itself. If this law is adopted only now, does it mean that until now no one was planning to protect the borders of Latvia from possible invasion from outside? .. Apparently, the official Riga relied solely on assistance from NATO partners, but they clearly explained to her that the measures will have to accept and at the internal level.