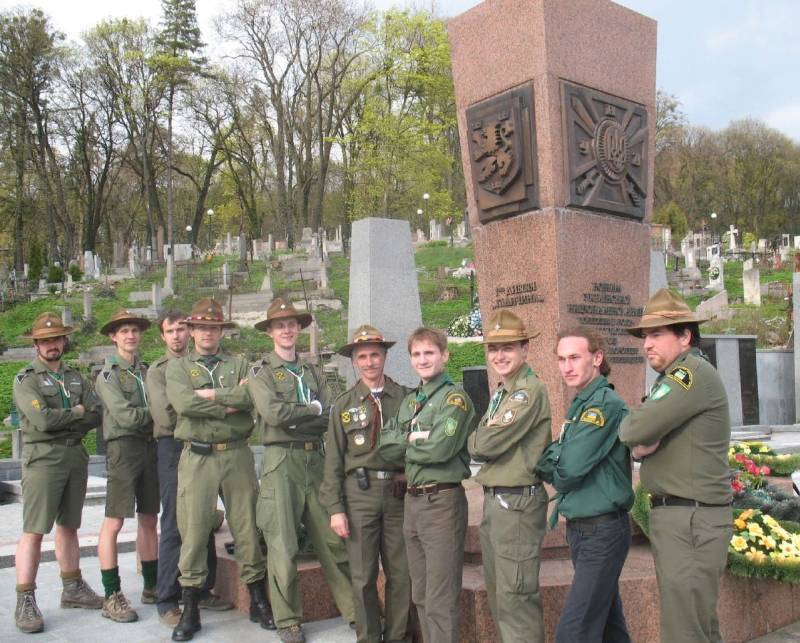 In Ukraine, the People's Deputy of the Verkhovna Rada Vladimir Vyatrovich, who had previously headed the so-called Institute of National Memory (INPU) for several years, was summoned to court. The subpoena for Vyatrovich's appearance in court is related to his statements regarding the SS division "Galichina".
It is a question of the fact that at one time, while occupying the post of head of the aforementioned institute, Mr. Vyatrovich deigned to state literally the following:
The symbols of the SS division "Galicia" do not fall under the prohibition law, since it is not Nazi.
That statement provoked anger among many Ukrainians, including Ukrainian Jews. Vyatrovich was reminded that if in INPU the very concept of "SS division" is not correlated with Nazism, then what kind of national memory can this institution protect.
The certificate of receipt by Vyatrovich of the agenda is published on the social network by the head of the Ukrainian Jewish Committee, Eduard Dolinsky. He also attaches a photo of the same agenda to the post.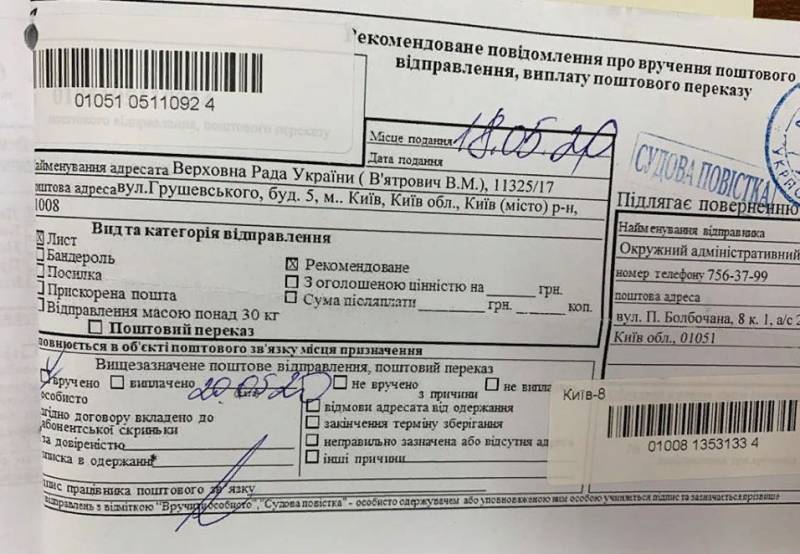 However, in Ukraine, not everyone believes that justice in relation to Vyatrovich, who is actually denying the decisions of the Nuremberg Tribunal, will be done. The problem is that Vyatrovich is a product of the system in whose hands all of Ukraine is located. And one of the pillars of this system is any attempt to whitewash those who once swore allegiance to Nazi Germany. For some time now these people in Ukraine have been called almost national heroes, fighters for freedom and independence.