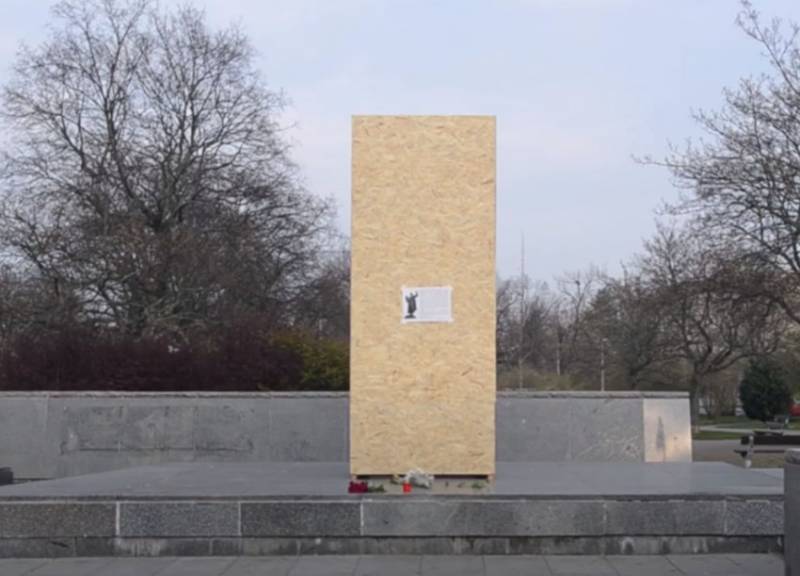 The Czech publication Respekt published an interview with Onjay Kundra with the representative of the Moscow office of the Carnegie Center Andrei Kolesnikov. The interview was dedicated to Russia. One of the questions that was raised in the conversation with the interviewee was: "Why is it so important for the Russians to have a monument to Marshal Konev in Prague?"
Speaking on this subject, Mr. Kolesnikov states that today the President of Russia uses questions
stories
and constantly refers to them, "so as to lead the country."
From an article in a Czech newspaper:
The main event he is working on is a victory in World War II, which is a unifying event for all citizens of Russia. Putin usurped this for himself, imagining himself a supporter of the memory of great historical victories and at the same time their successor.
According to the representative of the Carnegie Center, the Russian authorities constantly say that someone is threatening the country. From the interview:
They say that we must defend our borders in a historical, ideological, cultural, diplomatic and military sense.
Kolesnikov claims that it's not so much for all Russians as "for Putin, the presence of Soviet monuments in Eastern Europe, including the monument to Marshal Konev in Prague, still symbolizes Russian territory on European territory." And if, as the interviewee states, someone dismantles the monuments to Soviet military leaders, this challenges his (Putin's) image and weakens the "contrived ideology".
The material asks why "Putin hasn't shown himself in this way before." The question of why the monuments to soldiers-liberators had not been demolished in Eastern Europe, the Czech journalist did not raise.
Kolesnikov for Respekt:
I think that deep down he was always the same Putin that we know today. Aggressive, very nationalistic and imperialistic, obsessed with history. His approach is the same, only at first he was not so noticeable, because he does not have to show it. This became more apparent only when economic problems arose in Russia.
It is important to add that Mr. Kolesnikov was previously the chief editor of Novaya Gazeta. In 1999, he received a prize from the Gaidar Institute "for upholding economic freedom in Russia." Today A. Kolesnikov is a member of the board of the Yegor Gaidar Foundation.