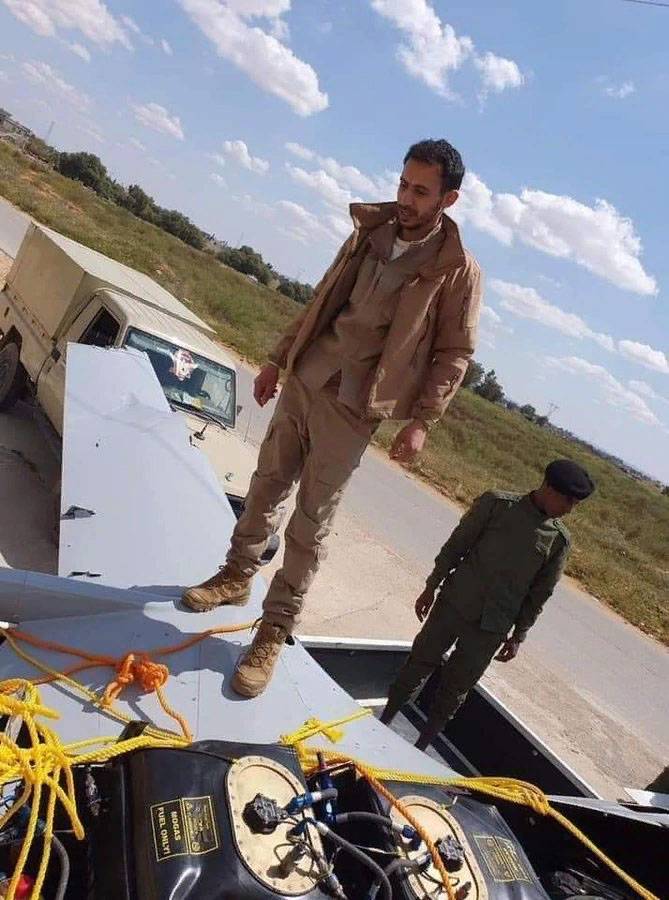 The Libyan National Army, commanded by Marshal Khalif Haftar, reported the next Turkish downed drone. It is alleged that the Bayraktar UAV was shot down to the south-west of Tripoli during an attempt to launch another strike at the VLA positions.
Reports say that a downed drone needs to be repaired. He was sent to the east of the country, where military trophies, including strike UAVs of Turkish manufacture, are being collected for study.
However, there is no data on what weapons the LNA shot down Bayraktar TB2.
Against this background, the Libyan House of Representatives (Parliament), sitting in Tobruk and loyal to the forces of Khalifa Haftar, notes the reluctance of Tripoli representatives to negotiate a political solution. It is noted that this is facilitated by the intervention of Turkey, which intends to achieve satisfaction of its own interests in Libya. The House of Representatives notes that the crisis, as the events of recent years have shown, cannot be solved without the consolidation of Libyan society and Libyan political forces.
Meanwhile, the Western edition of The Guardian published an article by correspondent Bethan McKernan. The article provides an interview with a 22-year-old young man who had previously moved to Turkey from Syrian Idlib. According to him, he was offered "military service."
From the interview:
I was told that I would serve in support units or a medical service for good money. But in the end I became a member of the hostilities.
Interlocutor Betan McKernan said that he was transferred by plane to Libya.
From an article in a British newspaper:
Some Syrians came here for money, some say they support the Libyans against tyranny. But personally, I don't know why Turkey asked the Syrian opposition to fight in Libya. I did not know anything about this country, except for the revolution against Gaddafi.
The name of the militant transferred to Libya from Turkey is called. This is Wael Amr. The Guardian says that, such as Amr, Turkey has already transferred up to 10 thousand to Libya. It is noted that they were transferred to northern Africa under the promise of a generous reward. No specific amounts have yet been reported.