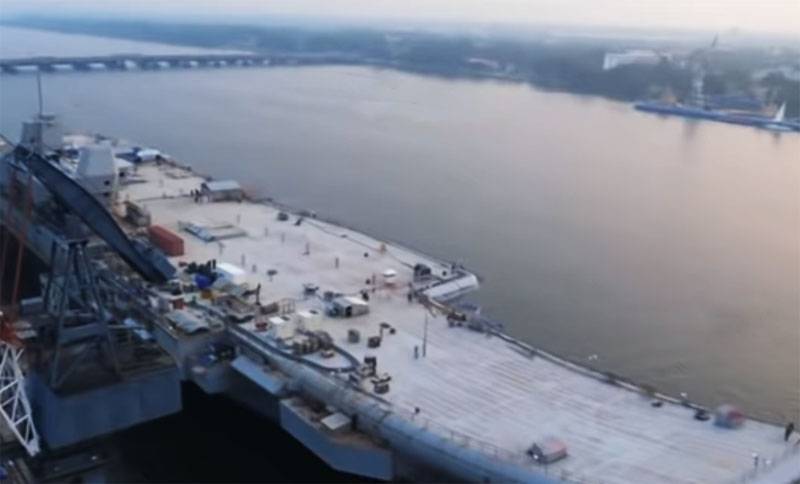 The Indian Navy command reports that the sea tests of the Vikrant aircraft carrier have once again been postponed.
According to the latest data, INS Vikrant will be able to enter the sea tests no earlier than six months later, "under favorable epidemic conditions."
It was originally planned to begin testing on March 12. At the Kochin shipyard, appropriate preparations were made for this. However, in connection with the pandemic, it was decided to postpone the deadlines for April. These reports provoked a disapproving reaction in a number of Indian media. When data appeared from the command of the country's Navy that the tests would begin no earlier than October, this caused real indignation in the Indian press.
It is noted that the command "did not make sure that the INS Vikrant sea tests passed without epidemic risks, although in two months this could already be done."
It should be noted here that in the Indian Navy the ship was supposed to be put into service in 2018. However, then in India they said that "a problem arose due to the delay in the delivery of deck aircraft by Russia
aviation
". Against this background, Indian Admiral Karambir Singh spoke out that the Wikrant would be put into service by the end of 2022 - with a delay of about 4 years.
Now, Indian experts believe that the INS Vikrant built will not be operational until 2023, which causes additional negative emotions, since China is preparing to build its second own aircraft carrier in the meantime. Recall that the first aircraft carrier built in China is the Shandong Type001A.
For reference: the aircraft carrier "Vikrant" has a length of 260 m, a width of 60 m. Its displacement is 37,5 thousand tons. Maximum speed - 28 knots. The crew is about 1550 people, including 160 officers. INS Vikrant can accommodate up to 30 aircraft and helicopters. Its main combat wing will be MiG-29K fighters. The aircraft carrier implements the Selex RAN-40L early warning radar system.