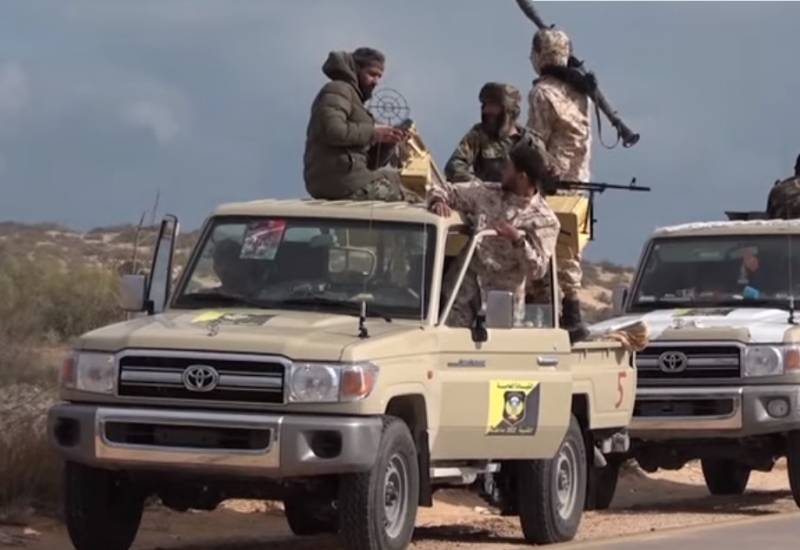 A number of foreign media claim that in Libya, a private military company from Russia, which is usually called the "Wagner group," operates on the side of the LNA.
It is alleged that recently Russian mercenaries crossed by plane from Bani Walid Airport to another part of Libya. As evidence, a video posted on Twitter is used. There you can see the landing of a transport plane and some movements of unknown people near it. Nearby is an active air defense missile system "Shell-C1." The quality of this video is poor.
At the same time, there is reliable information about the arrival of 301 militants from Syria today in Libya, the aircraft with which landed at Misrat Airport. This was reported by Al-Arabiya, referring to its source from the airport, who learned about the arrival of the Turkish aircraft. This information is indirectly confirmed by the user Missi White on his Twitter page, where he announces the arrival of the Turkish Air Force S-130 transport aircraft in Misrata. Also published are Flightradar24 flight trackers, which provide information on aircraft flights around the world. The published map shows the route of that same Turkish plane with mercenaries and
weapons
to Libya and its return after unloading.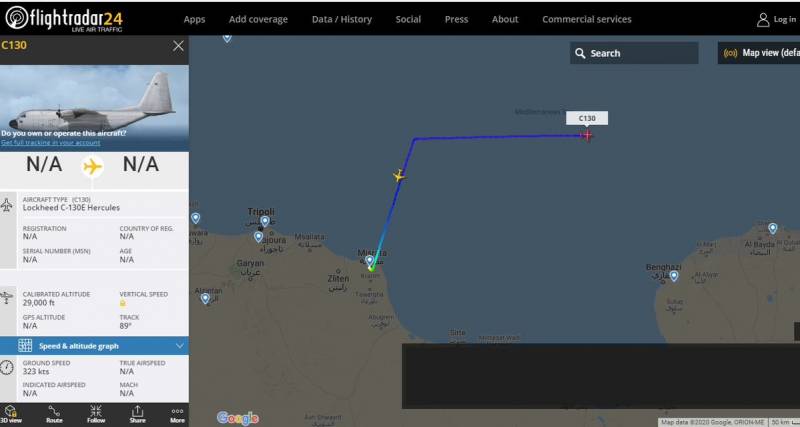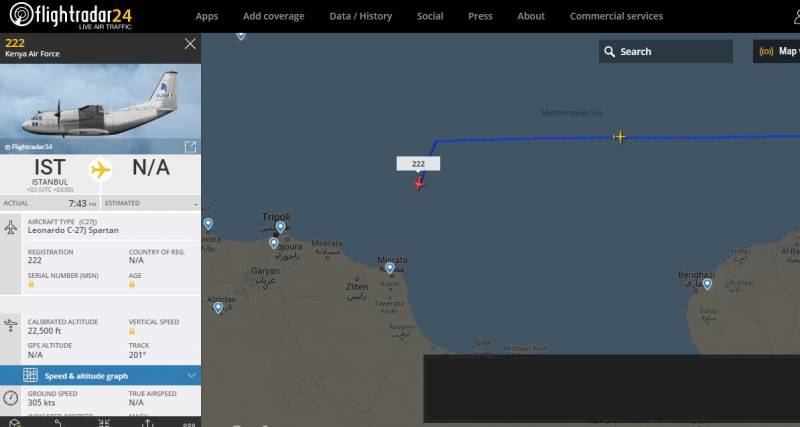 In addition, according to the official representative of the Libyan National Army, Major General Ahmad al-Mismari, Turkey is actively supplying the PNS fighters not only with manpower, but also with weapons and equipment. He says that he has video surveillance footage about the arrival of military cargo for the PNS at the port of Tripoli. The general also reports that over the past three days, LNA fighters destroyed 13 Turkish-made drones.