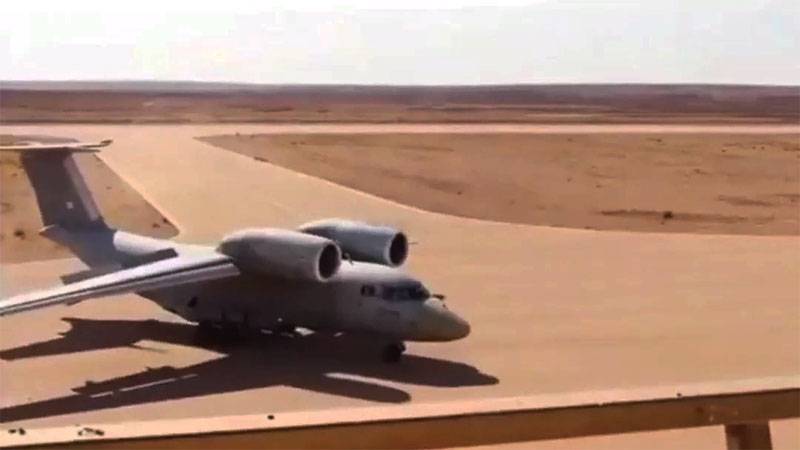 The theme of the alleged presence of the "Russian Wagner PMC" in Libya, which does not deviate from the strips of Turkish newspapers, as well as the Libyan media controlled by Fayezu Saraju. Apparently, statements about the "presence of Russians" among the warriors in Libya should increase the significance of the operation, which earlier the forces of the so-called government of national consent designated as "Volcano of Fury."
Since the forces of Khalifa Haftar during the last days of the battles imposed by the PNS and Turkey, in fact, did not accept, the information vector was redirected to allegedly "the activities of the Wagnerites". The appearance of reports of Turkish television channels and Turkish bloggers about Wagner PMCs has clearly become more frequent.
Now the Turkish television channel TRT World, citing Mayor of Bani Walid Salem Alayvan, claims that PMC Wagner has retreated from previously occupied positions along with equipment. According to the mayor of Bani Valida, "the Russians supporting Haftar" got into transport aircraft and left the west of the country.
TRT World, referring all to the same person, reports that the planes allegedly moved the Wagnerites to the middle east of Libya - to Jufra, which is controlled by the forces of the Libyan National Army. It was in Jufru, according to Alaivan, that the "departure of PMC Wagner" took place.
At the same time, the Turkish television channel itself does not undertake to claim that we are talking about the Russians.
It is reminded of photographs with the bodies of the dead, in which Russian rubles were discovered. But it is not mentioned that a citizen of Ukraine was subsequently identified from the photograph. How and through which countries he came to Libya for warfare, is currently not reported.
Videos that, apparently, in the PNS are perceived as evidence of the statements of the mayor of Bani-Valid:
#Libye: Un avion transporte des mercenaires Wagner à l'extérieur de Bani Walid. pic.twitter.com/FIGqppBaPC

- Moussa Al Hassan (@MoussaNDT) May 24, 2020
The moment Antonov An-72 landed in Bani Walid to evacuate Wagner mercenaries. pic.twitter.com/e1Jf29hgxX

- Khaled Butou (@mazighie) May 24, 2020
There is currently no official information on the presence of Russians in Libya as participants in the hostilities.