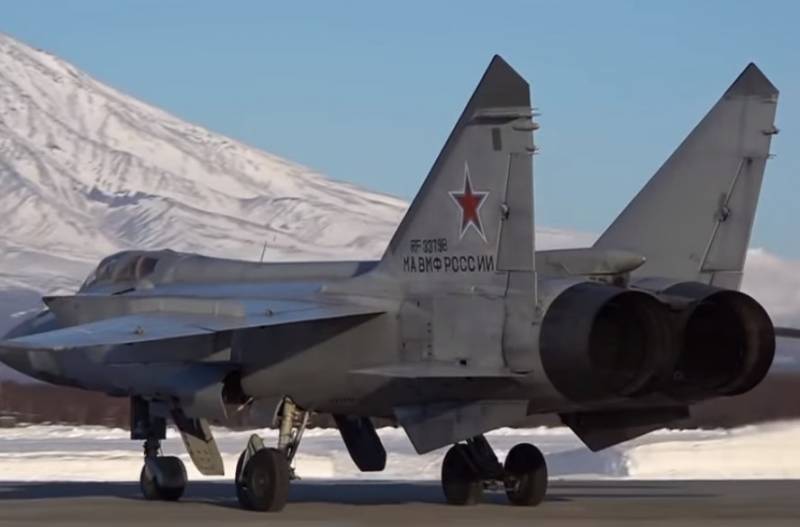 MiG-31 - carrier of missiles of the Dagger complex
Russia decided to deploy hypersonic missiles in Siberia. Naturally, China paid attention to this decision. Interested in such placement in China.
On the pages of the Chinese edition of Phoenix, military experts Cheng Hanping and Yuan Zhou are considering possible reasons for placing hypersonic
weapons
"near the territory of China." The wording "near the territory of China" itself at the same time looks strange.
The reason for the discussion was information published by the Russian military that military pilots of units deployed in Siberia will begin to master the dagger hypersonic missiles that will be equipped with combat aircraft next year.
Chinese experts believe that hypersonic weapons will appear in Siberia in order to control and ensure the security of the Arctic, Central Asia and the Far East. All of these regions will be within reach of the missiles.
They believe that Russia has reasons to closely monitor precisely these areas.
The situation in Central Asia of the Russian Federation should be controlled because of a possible aggravation of the situation in the region after the withdrawal of American troops from Afghanistan. Such a change in the situation can negatively affect not only Afghanistan, but also the neighboring post-Soviet republics of Central Asia.
In the Far East, Russia has a threat of conflict with Japan, which claims to be the so-called "northern territories." Therefore, this region should also be "under the gun". Phoenix correspondents write about this.
And finally, the Arctic. Since Soviet times, Russia considered the North Pole its property. And if before the Arctic did not pay attention, today interest in it has grown significantly. And Moscow rightly believes that the "Daggers" stationed in Siberia are capable of protecting the country's interests in this region.