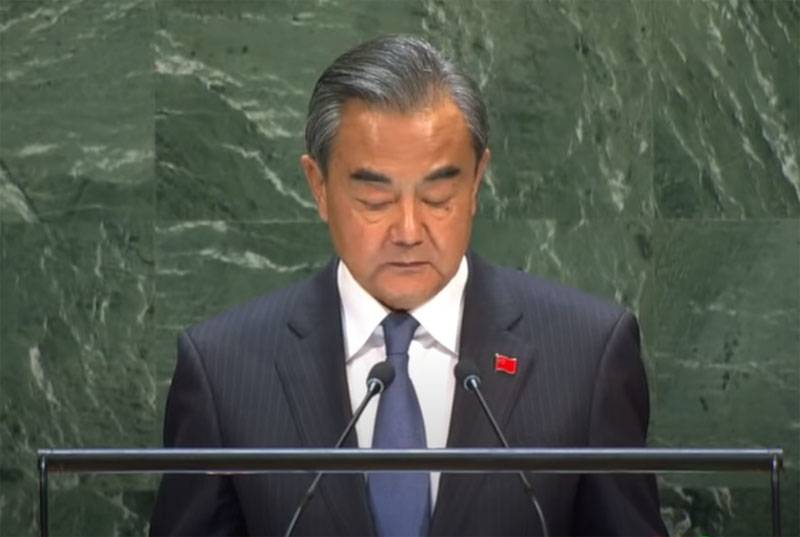 Chinese Foreign Minister Wang reacted to the congratulations that the US State Department sent to Cai Inwen, who was elected in Taiwan for a second term. Earlier, Washington did not openly emphasize the fact that, politically, it considers Taiwan independent of the PRC. Now, however, Mike Pompeo personally delivered congratulations to the Taiwanese president.
According to the head of Chinese diplomacy, the United States is stepping over the "red line" that has been drawn in the political context in relation to the status of the island of Taiwan.
Wang Yi said that the United States itself embarked on a path that leads to a new Cold War, and impose it on others. According to the head of the Chinese Foreign Ministry, "some political forces in the United States are to blame for this," for which violations of international law have become commonplace.
In addition to this, the main Chinese diplomat accused the United States of bias over the denuclearization of the Korean Peninsula.
Wang Yi:
Pyongyang has taken a number of positive steps towards abandoning nuclear
weapons
. We all saw it. The United States is engaged in disrupting the negotiation process, which they themselves tried to initiate.
A day earlier, the Minister of Foreign Affairs of China noted that today the PRC, along with Russia, is unjustifiably attacked. Wang Yi:
China and Russia act together. This cooperation will continue in the name of peace and stability, which today is increasingly lacking on the planet.
In the United States, Beijing has not yet responded to allegations by Beijing of trying to impose a new Cold War.