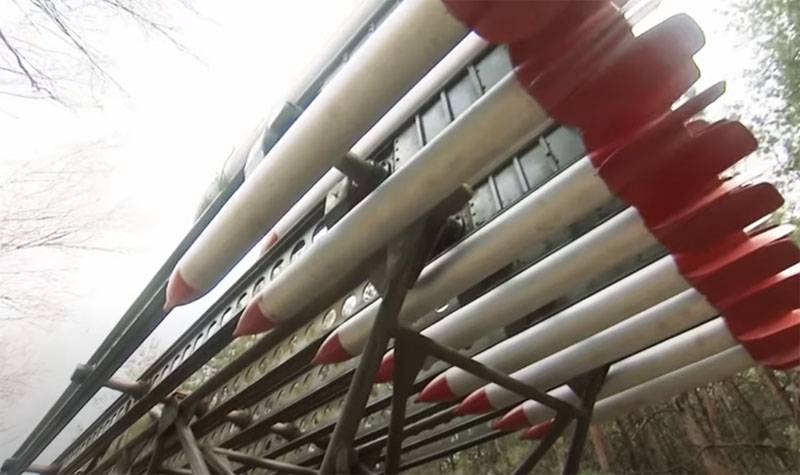 When it comes to the BM-13 rocket artillery fighting vehicle, it is often recalled another name - affectionate - "Katyusha". In 2020, it marks 75 years since the end of World War II, and exactly the same since the end of production at the Soviet factories of the legendary BM-13.
For whom is Katyusha, and for whom is the Stalinist organ, historians will say. Indeed, for the enemy it is formidable
weapon
and the name was different. Due to the characteristic sound, when the Germans left the BM-13 guiding missiles, the Germans gave the Russian Katyusha their own version of the name that existed until the end of the war.
Today it's hard to find a person in our country (and this is good) who wouldn't know what weapons our warriors called "Katyusha" during the war. The point, of course, is not that "everyone knows about the BM-13." The thing is that, so to speak, practically everyone can "outline" the installation.
However, not everyone knows that Katyusha had its own aunts. And each of them was called "Raisa Sergeevna" ("Rais-Sergeevna"). That is how the soldiers of the Red Army dubbed the aforementioned missiles, which were indicated by the letter combination of RS. This is the 132-mm m-13 ammunition for the rocket launcher. M-13 is a high-explosive high-explosive projectile, developed in 1938 as part of the program, as they would say now, of modernizing the RS-132 aircraft projectile.
It is noteworthy that
historical
the documents contain evidence that the decision on the mass production of Rais-Sergeevn (of course, at that time such a name did not exist yet) was made just a few hours before the Nazis invaded the Soviet Union - at a meeting of June 21, 1941. In 1944, an updated version of this munition M-13 of the UK appeared.
"Raisa Sergeevna" consisted of a warhead and a powder propellant engine. The explosive of the M-13 warhead was provided by a contact fuse and an additional detonator. The RS engine for BM-13 had a propellant combustion chamber with a powder charge. This charge was a system of cylindrical checkers with an axial channel. The pyrozapals served to ignite the powder charge of Raisa Sergeevna. The ejection of the pieces themselves through the nozzle was prevented by a specially placed diaphragm.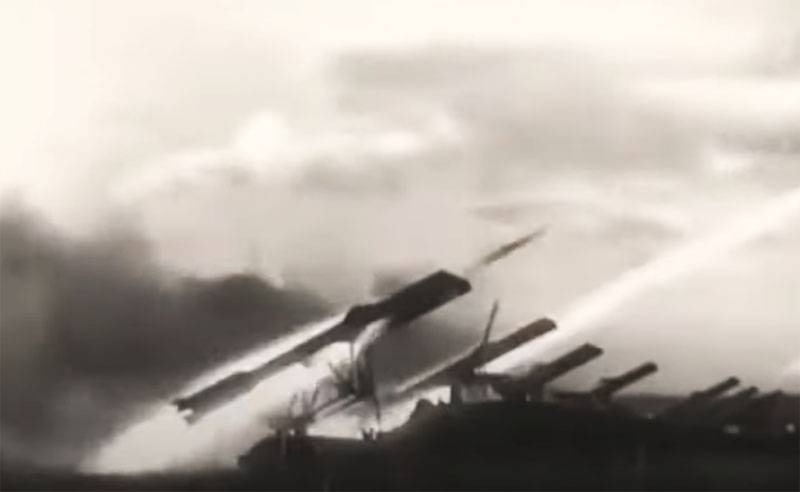 Four feather stabilizer M-13 provided stabilization in flight. This option affected the accuracy, but it allowed to increase the range of rockets of this type. And this range for the initial versions reached almost 8,5 km. At the same time, the lateral deviation of the projectile by 3-5 km exceeded 50 m. But during the launch of the salvo, the negative deflection factors of the M-13 were actually leveled - the damage to the enemy's battle lines was very, very significant.