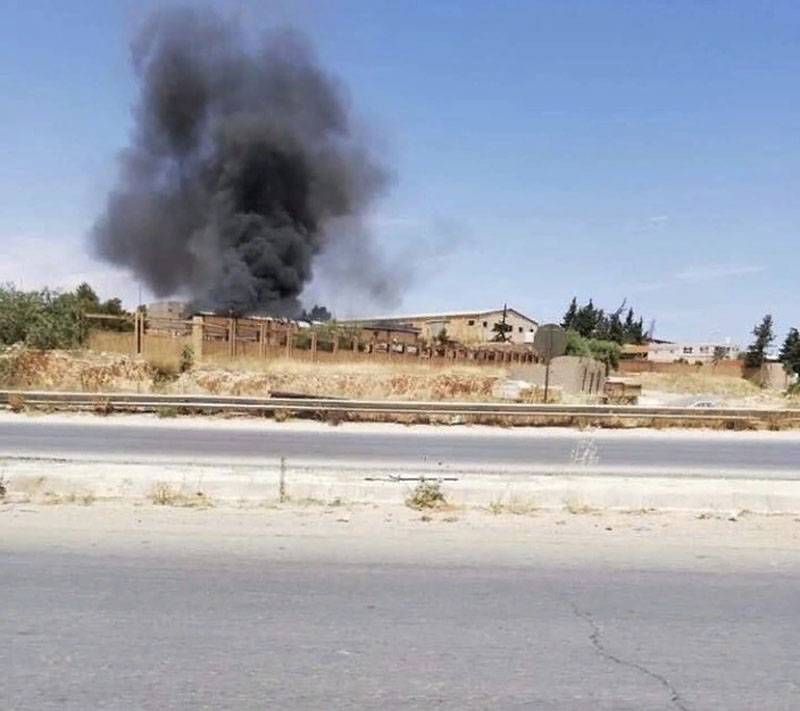 Photo: Twitter / turkish_army_f
Noteworthy are the statements by representatives of the so-called Libyan national accord government regarding the activity of Marshal Haftar's troops in the west of the country.
When the PNS forces, supported by the Turkish contingent and militants deployed from Syrian Idlib, attacked the Libyan national army's control facilities (al-Watiyah, Al-Yarmouk, etc.), this was called a "strike against the coup and renegades." When did she answer
aviation
LNA, the PNS and Turkish bloggers announced that "Haftar is targeting civilians." Moreover, they recalled Ramadan and Uraza-Bayram. Although, during the offensive, no one in the PNS remembered the holy month for Muslims for some reason.
The published photo shows the attack by LNA aircraft on the territory of the police station, where, according to the military intelligence of the Libyan National Army, ammunition for the armed forces of Fayez Saraj was stored. It was this blow that was called the "blow to civilians."
Meanwhile, a map appeared on the Turkish TRT Haber channel, which shows the control area by various forces.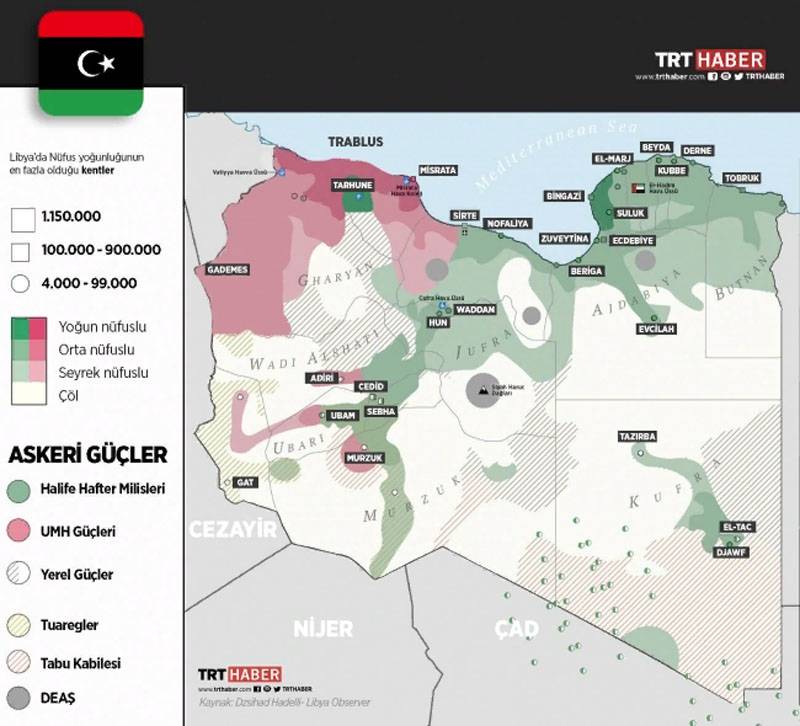 Red zone - control of the PNS. Green - the control of the MNA of Marshal Haftar
The map clearly shows that if the PNS closes its positions south of Tarhuna, the LNA group, which was preparing to take Libya, will be in the boiler. However, for this PNS to achieve loyalty on the part of the Tuaregs, whose tribes partially control the territory of Garyana. These are thousands of square kilometers of territory.
According to some reports, it is the Tuareg tribes, many of which are armed, that do not yet allow the PNS forces to close the ring in the Tarkhuna area. So far, the PNS forces have not been able to agree, which makes it difficult to take Haftar's troops into the circle.
Gray circles on the map also indicate areas that remain under the control of ISIS militants (* terrorist group banned in Russia). One of the largest ISIS control areas is an oil field south of Jufra.