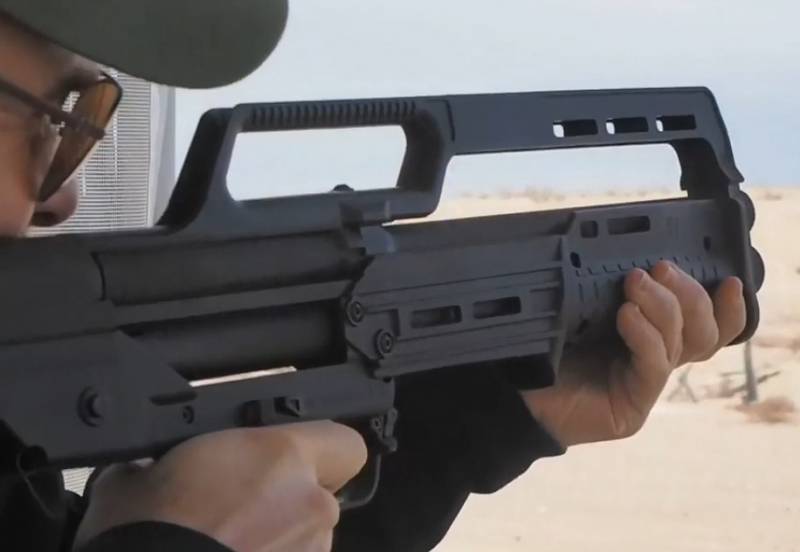 KelTec is an American company based in Coco, Florida. It was founded in 1995 by an engineer of Swedish origin George Kellgren.
The KS7 pump-action bullpup created by this company is recognized by American Rifleman magazine as the best shotgun of the year.
The publication is considered one of the most influential
armory
magazines in the USA. Every year its editors select and award the most interesting, in their opinion, small arms samples.
The magazine decided that the shotgun was compact and very easy to handle. Its mass is 2,7 kilograms. It is suitable for protecting the house and the adjacent area from unwanted guests, since any type of 12-round ammunition can be used in it, including so-called non-lethal ammunition. The high-strength housing made of polymer material is available in black, olive and sand. The shotgun pistol grip is equipped with a push-button fuse. The weapon is equipped with an under-barrel tubular magazine containing six rounds of 12x76 caliber.
Due to its compact size, the shotgun is convenient for firing from a vehicle, according to American authors.
In the US, such a shotgun is sold at retail for $ 495.
Apparently, the convenience for protecting a house and shooting from a car are the most relevant things for weapons from an American point of view. It is also worth noting that the American magazine "forgot" to take into account the shortcomings of the KS7. One of the inconveniences that the shooters with experience in using this shotgun speak of is the following: a shotgun is extremely unsuitable for use by a person who is above average height. "Controls" are placed so that a person has to bend his arms as much as possible to get ready for shooting.