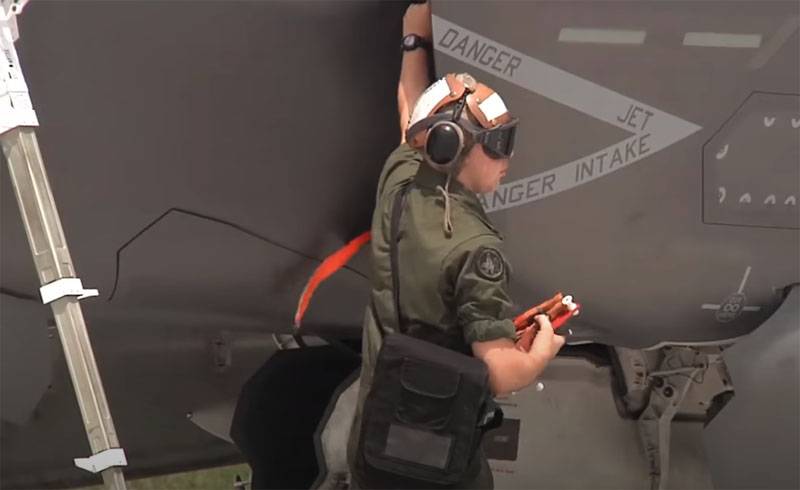 The fall of two fifth-generation American fighters during the week put Washington in a difficult position. The time has come to announce at least the preliminary results of the investigation about the causes of the F-22 and F-35 accidents, but no official information has yet been provided.
This suggests that it is not beneficial for the United States to disclose information about the specific causes of these two accidents that occurred with
aviation
assigned to the Eglin military base.
Recall that initially, several versions were voiced in the United States press regarding the causes of the incident. Among these versions there was one that corresponded to technical problems associated with a possible low level of maintenance.
It is worth noting that about a year ago, the American troops themselves shared with the press difficulties in servicing F-35 fighters. The greatest difficulty was caused by the work of the logistics program, which should provide airbases with components for the maintenance of combat aircraft.
As noted, the program malfunctioned, and therefore often produced results that said that the ordered part would arrive at the air base in "several decades". In such conditions of uncertainty, the US military was even forced to establish independent 3D printing of individual parts of the fifth generation fighter. But in order to carry out the replacement of a part "in the hangar" by the forces of the military personnel themselves, it was necessary to "make adjustments" to the software so that the program would not perceive the replaced part as something foreign.
The manufacturer responded to such an initiative, to put it mildly, with disapproval, noting that when the F-35 was equipped with unlicensed parts and components, the aircraft will be withdrawn from the maintenance program (in simple terms: removed from the warranty).
In such a situation, it can be assumed that problems with the F-35 could arise due to the use of parts that the military themselves create. For obvious reasons, admitting this to the Pentagon is extremely risky. Indeed, in such a situation, this will raise a number of questions from those countries that have already received their batches of F-35, and these questions will affect both the systematic supply from the manufacturer and the costly updating of on-board software. Therefore, the investigation will drag on for a long time, in the end, to come up with an answer that can satisfy both the US military and the manufacturer of fighters and its customers in other countries.