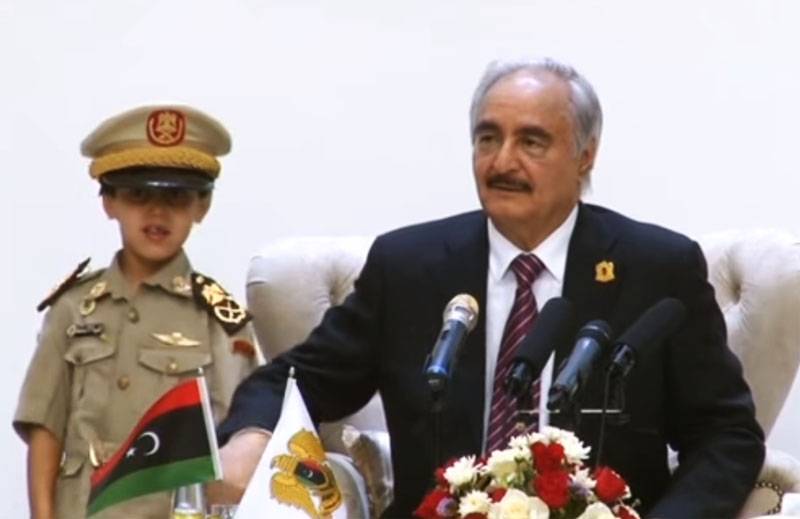 The commander of the Libyan National Army, Khalifa Haftar, spoke out about the developing situation in Libya. According to Marshal Haftar, representatives of the so-called Government of National Accord, "which is pursuing a comprehensive disagreement in the country, are trying to bet on the Turkish occupation."
Haftar:
We will fight against Turkish colonialism. For our brave soldiers and officers, this is a holy war in which for all of us there is nothing but victory.
Meanwhile, reports are coming from Libya that PNS forces Fayez Saraj, with active support from militants deployed by Turkey from Idlib, have taken control of one of the key facilities south of Tripoli. This is the Al-Yarmouk military base, which was used by the LNA as the headquarters of the command to take the capital of the country.
Representatives of the PNS claim that Al-Yarmouk was allegedly controlled by "Russian mercenaries from PMC Wagner."
It became known about the telephone conversations of US President Donald trump with a Turkish colleague. Trump called on Erdogan to de-escalate the conflict as soon as possible. Recall that the United States is concerned about the possibility of a complete victory of the PNS in Libya due to the fact that then the Libyan fields can resume work and large-scale export of Libyan oil can open. For the time being, Haftar's forces are holding back this opportunity for Saraj, but if LNA loses, Libyan oil will flood the world market and minimize all the agreements reached in the OPEC + format.