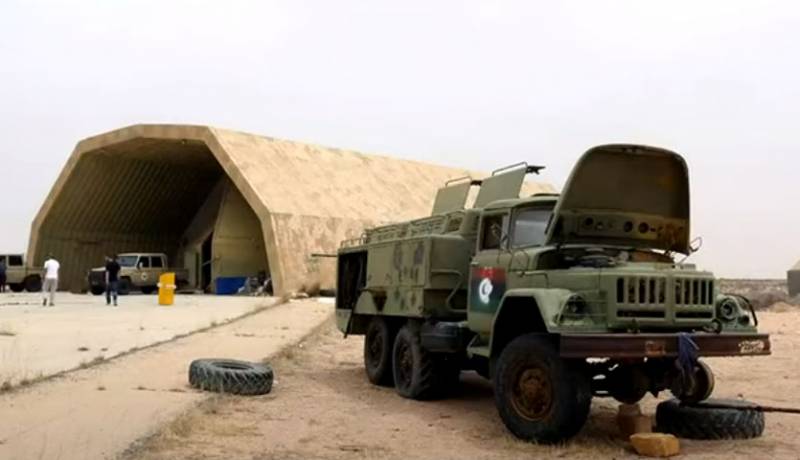 The Greek press comes out with materials that Athens has to take emergency measures in connection with Turkish activity in Libya. A major Greek publication, Ekathimerini, publishes an article by columnist Vassilis Nedos, in which the author writes the following:
The Turkish authorities are trying to strengthen their position in Libya and try on the role of the Sultan, stopping the forces of Khalifa Haftar. Turkey's actions are of concern to Russia.
Greek media have noted that in Athens they are skeptical about the statements in NATO circles that the strengthening of Turkey in Libya "can counteract the expansion of Russia's influence in the Middle East."
It is noted that Greece advocates compliance with the arms embargo on Libya. Athens is well aware that the longer the armed escalation lasts, the greater the threat of an influx of new refugees from northern Africa.
Consultations are reportedly being conducted along the line of the Greek Foreign Ministry - US Embassy in Libya. In consultations with the US ambassador in Tripoli, Richard Norland, the issue of de-escalation of the Libyan conflict was discussed.
Athens:
The actions of Ankara should concern the entire North Atlantic Alliance. Against the background of the operation in Libya, Turkey carries out provocations in the Aegean. This does not contribute to good neighborly relations between our countries.
Meanwhile, reports are coming from Libya that PNS troops, supported by Turkey, continue to advance south of Tripoli.
It is assumed that from tomorrow in Libya may begin even more active hostilities in connection with the end of the month of Ramadan.