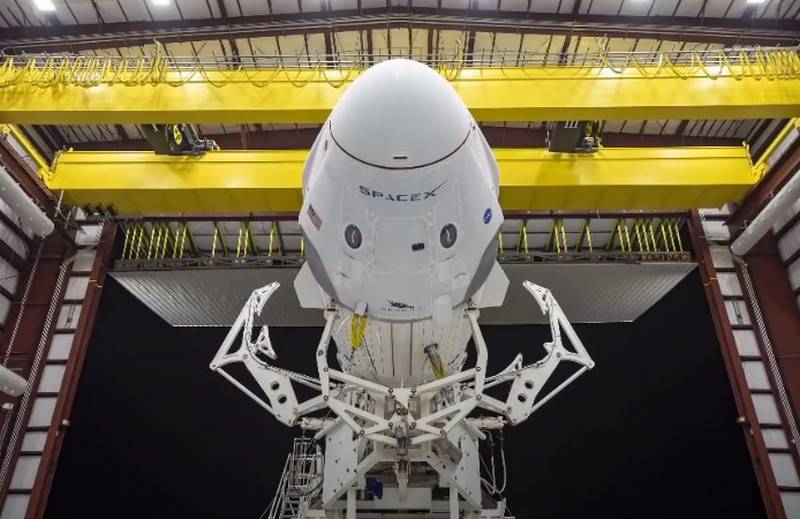 SpaceX's Crew Dragon spacecraft is ready for manned flight to the ISS. This was stated by the director of the National Aeronautics and Space Administration (NASA) Jim Brydenstein.
Speaking at a briefing at the Kennedy Space Flight Center, Bridenstein said that the spacecraft Ilona Mask was fully prepared for a manned flight, scheduled for May 27. The ship is already installed on the launch pad.
The pre-flight review of all systems and subsystems has been completed. We are ready to start in five days. The booster is already on the launch pad.
- said the head of NASA.
In turn, the head of the commission for assessing the state of the ship's and launch vehicle's systems, Steve Jersek, noted that during the preparation of the ship for flight, discussions were held that lasted two days, but all issues were "closed". They were also attended by "Russian colleagues from Roscosmos."
Our colleagues from Roscosmos participated in the discussions. Russian colleagues have been working with us since the first demonstration flight of the ship without a crew, and in preparation for the current flight they discussed all aspects. We gave technical explanations to our Russian colleagues and answered all questions.
- explained the head of the ISS flight program Kirk Shirman.
The manned spacecraft Crew Dragon, planned to be sent to the ISS, is a modification of the Dragon cargo ship, which has already delivered cargo into orbit in automatic mode. On the ship, whose launch is scheduled for May 27, and docking with the ISS at 28, the American astronauts Douglas Harley and Robert Benken will leave.
Recall that the United States stopped manned space flights in 2011, since that time all American astronauts were delivered into orbit by the Russian Soyuz.