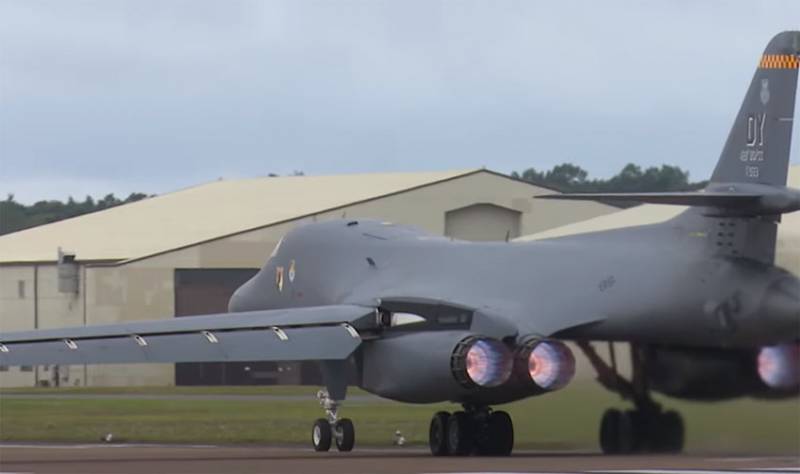 The American media came out with materials that describe the flight of 2 strategic bombers of the US Air Force B-1B Lancer "in the backyard of Russia." This is the language used by the American press. Where exactly did the American supersonic "strategists" make their flight?
It turns out that B-1B performed a flight in airspace over the Sea of ​​Okhotsk.
American information sources describe the situation as follows:
The B-1B strategic bombers carried out a global mission, during which, as trackers show, they took unprecedented steps. They entered the airspace over the Sea of ​​Okhotsk, which is surrounded on three sides by the territory of Russia.
The Drive wrote that it was the "most daring" flight of US strategic bombers in the region over the past 15 years.
In the USA, they note that such flights are carried out as part of the new strategic mission DFE (Dynamic Force Employment). Earlier, the US Air Force said that such a mission includes a change in the course of strategic
aviation
already in flight - receiving new introductory notes from the command. That is why, as they say in the US, such missions are "less predictable for a potential adversary."
It is known that a pair of B-1B Lancer took off from Andersen Air Base, located on the island of Guam. After that, they headed for Alaska, and then towards Japan. During the "Japanese" stage of their flight, US Air Force strategic bombers turned into airspace over the Sea of ​​Okhotsk, which the US press called the "entry into the backyard of Russia." The flight took place in the Kuril Islands. At one point in the flight, American strategic bombers were about fifty kilometers from the Kuril island of Simushir. Previously, the island was a Soviet submarine base. The base was closed already in the time of the Russian Federation - in 1994.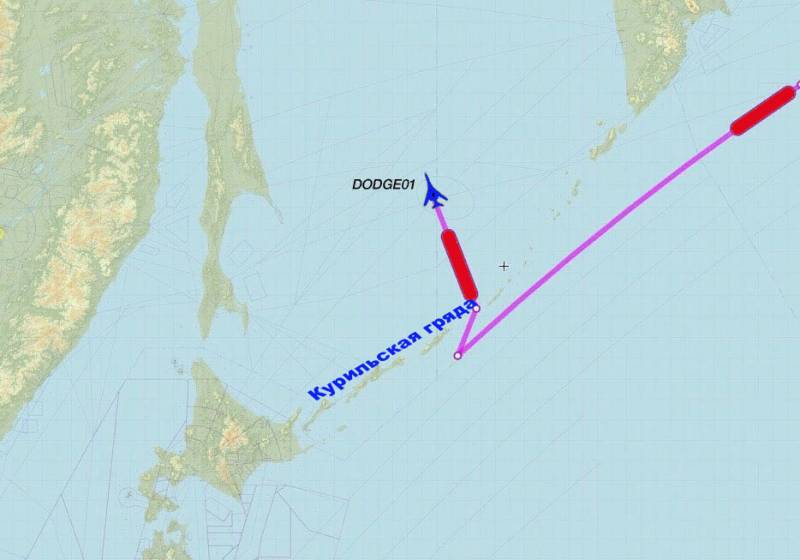 It is noted that in Alaska a pair of "Lancers" received escort from the F-16 and F-22 fighters from the base of Elmendorf-Richardson to conduct joint exercises in the area of ​​the United Pacific training ground in Alaska.
Lt. Col. Ryan Stalsworth:
Such missions demonstrate our ability to hold any target in jeopardy anytime, anywhere.